This is in the Coquette dressing room in Houston: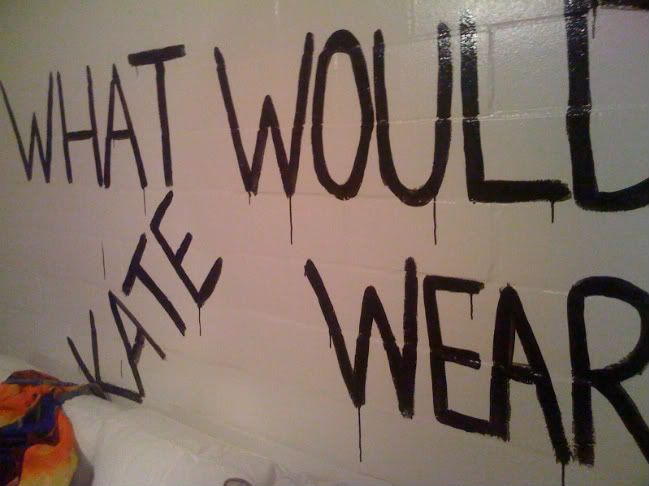 What Would Kate Wear? As in Kate Moss. Brilliant. I love that, my new mantra as I shop. I had a fun impromptu shopping trip with a good friend yesterday and got a few new spring pieces just in the nick to time to take to New York later this week.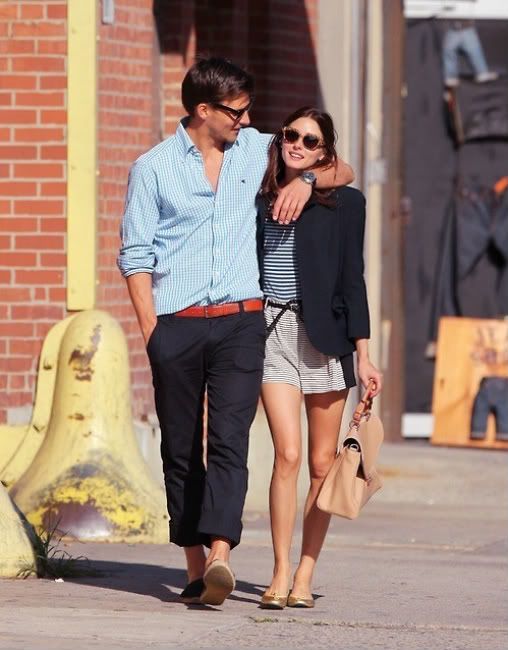 I bought
these shorts.
They look exactly like these
Olivia's
got on. So cute.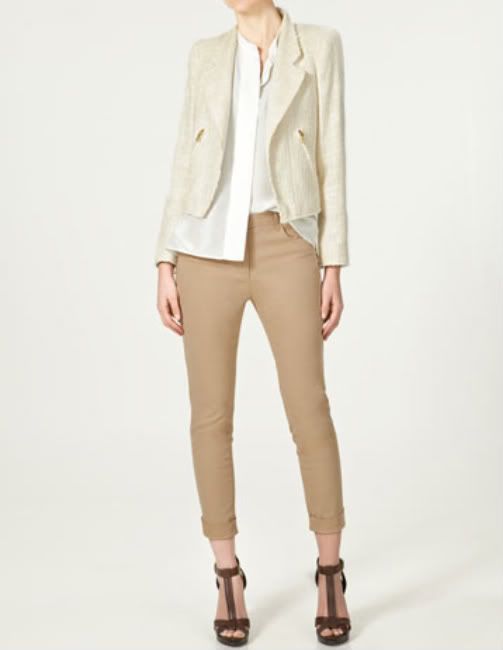 This jacket. It's a little Chanel-esque. Fits like a glove. Cute with the shorts. Looks a lot better in person than with these gross-too-tight khaki pants.
These shoes are so sexy. I didn't get them, but I think I need to go back.
I didn't get these either, but I think I need them too. I live in wedges in the summer.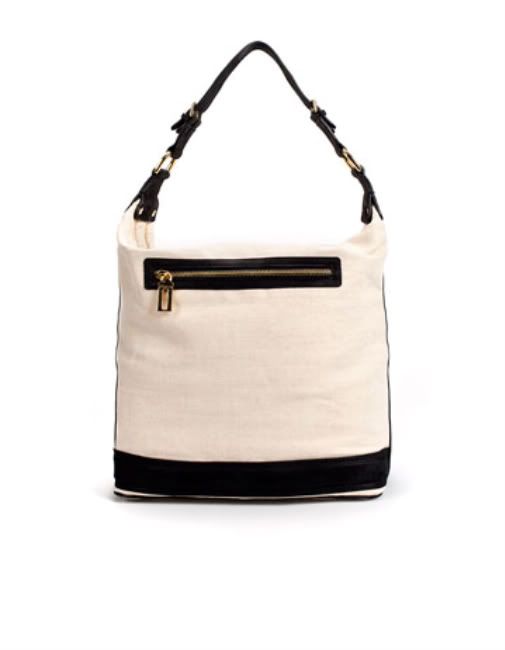 So excited over this tote! It's pretty big, which is dangerous – that means it gets filled up and stays pretty messy…but worth it, great for trips.
What are you buying for spring?