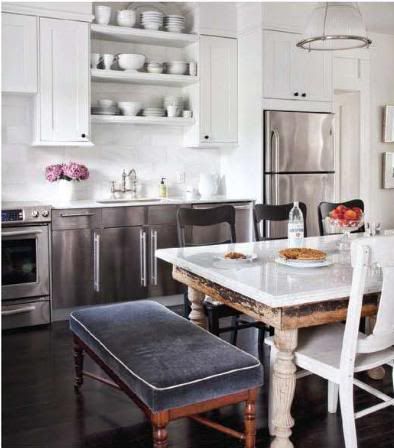 Love this breakfast table idea. Find an old beat up farm table, plop a big marble top on it.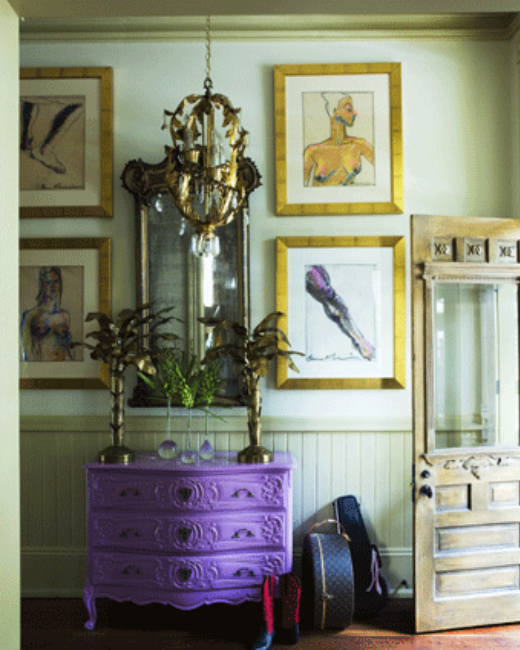 Paint an old piece of furniture some crazy color. Huge impact. I'm very into purple these days. See how fun decorating is?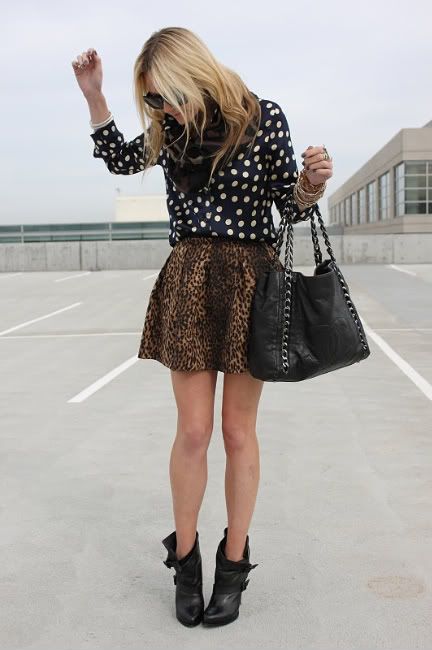 Mix your prints. Pokadots and Cheetah? Risky and fabulous!