I can't get enough of Tartan right now. I could wrap myself in it forever. I picked up this gorgeous lambswool tartan blanket on Portobello Road when I was in London, which seems like forever ago. I love the color combination. Very RL. But actually original, UK original.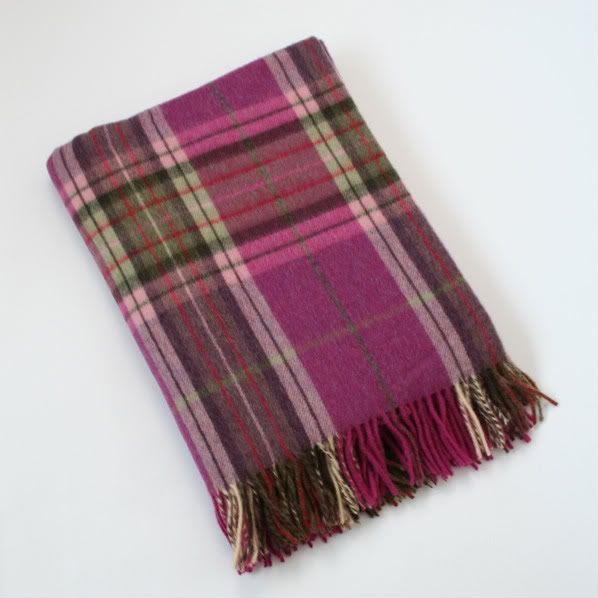 Here are some others from John Hanly, you can order them online! Most people have neutral sofas, these just add the perfect amount of punch!

AND I've wrapped half my Christmas gifts in tartan paper. With blue bows. So darn cute.