I have this thing about scent. I have a very strong sense of smell…and it's always my first impression when I enter a room. You all know about my
Lagniappe candles
(which are a great Christmas gift by the way,
the girls at High Gloss think so
!)
and their scent I came up with, which is a mixture of fig, cut hay, oak blossoms, jasmine and black tea. The Lagniappe candle smells like a musty humid spring day walking down St. Charles in New Orleans, if you've done that, you know that the smell of the oak blossoms is overwhelmingly wonderful! For Christmas, I can't get enough of cinnamon. All day on Saturday I had my Christmas potpourri going, I highly recommend this if you're wanting your house to 'smell like Christmas'.
You'll need:

3 cinnamon sticks
3 bay leaves
1/4 c. whole cloves
1/2 t ground nutmeg
1 t ground cloves
1 lemon, halved
1 orange, halved
1 qt. water
Combine all ingredients in saucepan and bring to a boil. Reduce heat and simmer as long as desired. Be sure to check often and add water as needed. Mixture may be stored in refrigerator several days and reused. Makes your house smell great.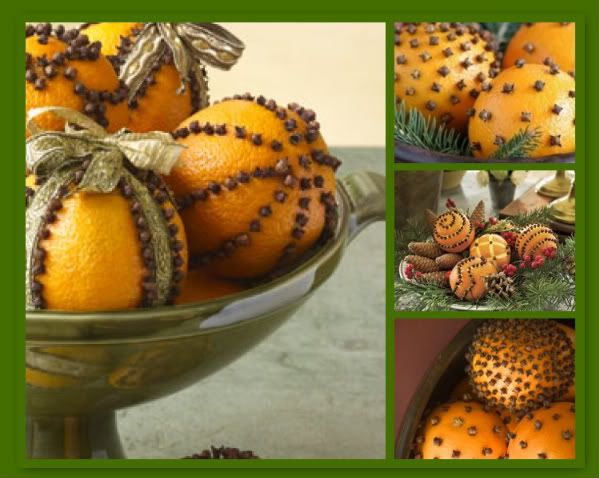 It smells like these yummies, and is a LOT easier to make. Trust me on this one.