Fantasy for today.
I want a wild colored door ….SO bad. Orange, turquoise, eggplant…PINK.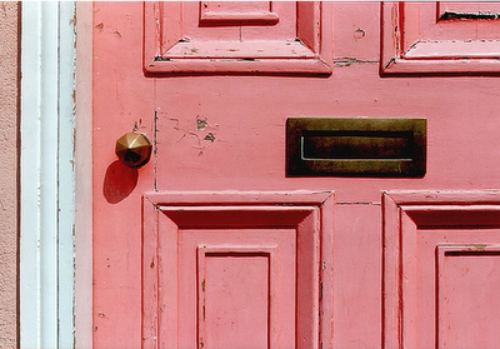 Behind that pink door lies my baby Frenchie named Jean-Luc. He only responds to you if you pronounce his name in a French accent, "jahn-lewk".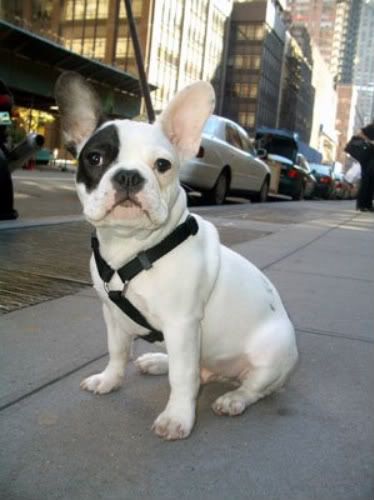 Behind Jean-Luc, you enter my little Parisian pied-a-terre which looks something like this…
I know y'all are probably sick of seeing images with that formula I love, white walls, wood floors, insane bookshelves, antique mirrors, Persian rugs, tons of art, leather chairs…..NO tv's. I never ever get tired of it.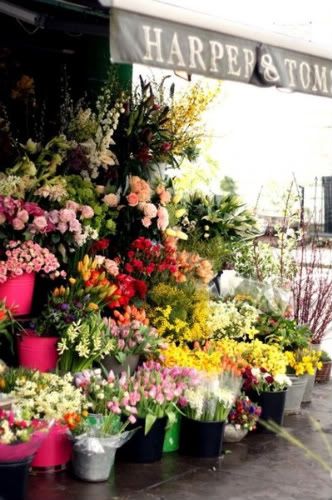 When I feel like picking up some flowers, these are just a few steps way from that pink door.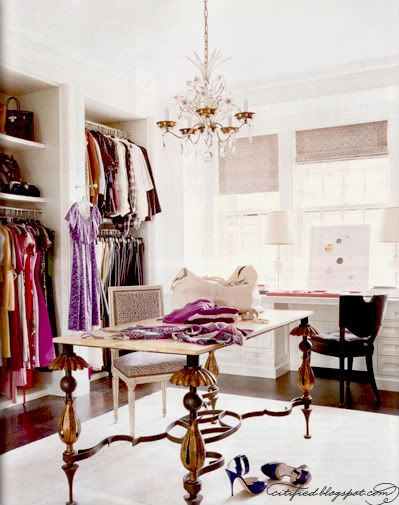 Do y'all like my closet?
After a long day of shopping and designing Jean-Luc and I curl up with a magazine and glass of NZ sav in this chair…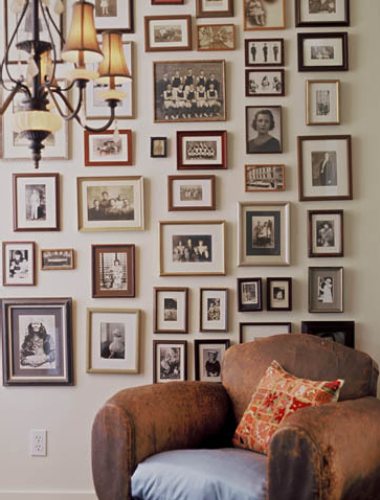 I am sure dreams one day become reality…