Yesterday I roamed the fields of
Marburger
allll day with a client. It was super fun, we found some fabulous things for her home. However, two things that haunted me: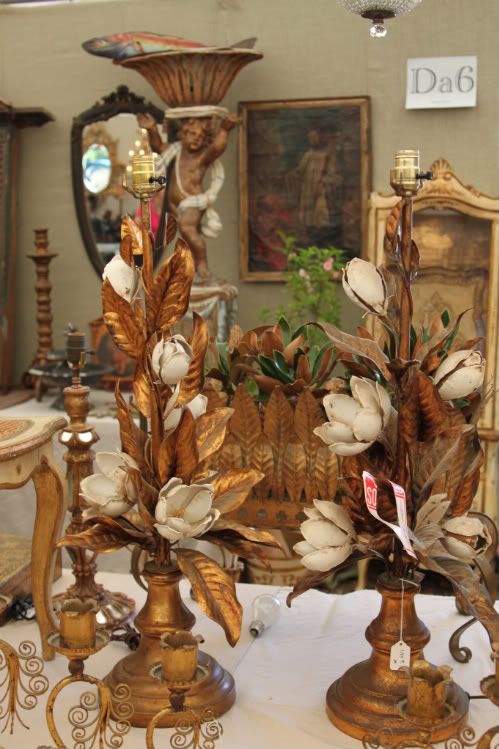 These lamps. From this dealer who comes into town from Palm Beach. Everything in his booth had a sold tag by 4pm. Including the biggest gilt antique frame I've ever seen, it looked like it belonged in the Louvre, sold for 18K to another dealer. Would have made the most amazing mirror, it was unreal. So were these lamps, I really love them.
The other thing was this French interiors painting.
I love the colors and the size. It's from Harper House in Atlanta. Nance has great art and great taste. My client bought a big painted cloth from her that looks like a tapestry, but obviously not as thick since it's painted instead of woven. We're going to make it into a roller shade so it can hide a TV in her big living room…more on that later!
The only things I came home with was a $10 old frame and a serving spoon of my silver pattern. There was a great kilim pillow I wanted but was sold by the time I made it back to go buy it, wasn't meant to be I guess.
Over all it was a great day since my client crossed about 5 or 6 major pieces off her list. I'm only going up once this week since my parrrrtay is on Friday! But in the spring…I'll definitely be visiting more fields other than Marburger…who wants to join me?!