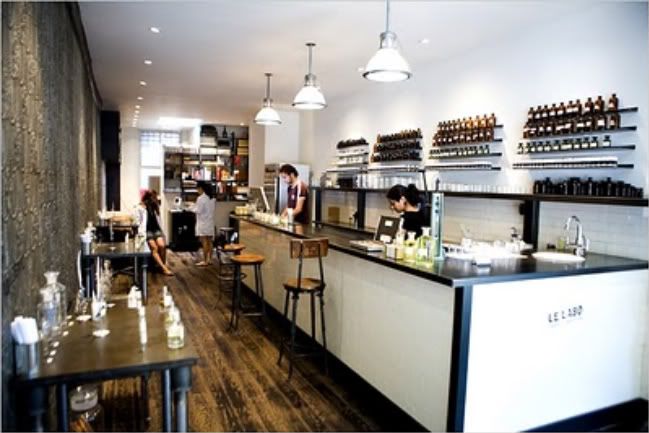 New York was so much fun, as always. This morning I'm in recovery/survival mode. So tired and a 'to-do' list a mile long. First thing's first, I unpacked my new candle,
Le Labo's Santal 26
. Amazing. I had to pop into the Soho store after reading in this month's W magazine about how Le Labo is now making Santal 26 in an eau de parfum because of its popularity. I picked up the candle poured for just for us, 'The Lonergans'
(they personalize it on the label for you)
and had the best time enjoying all of their scents in their super cool old school 'lab'.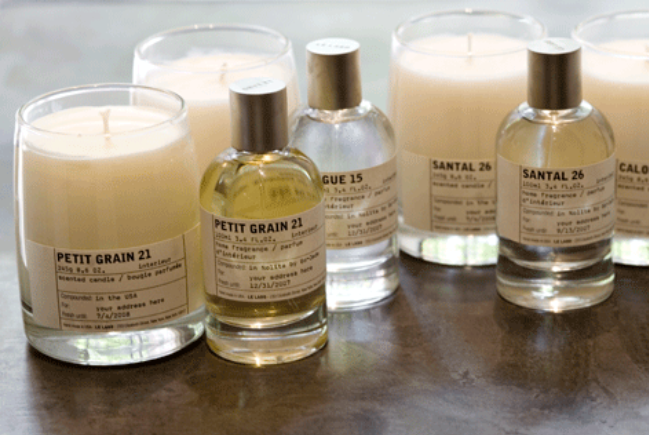 I also fell in love with their mens scent Bergamote 22, next time I'm in the city, and before I do too much damage, I'm picking that up. The natural essences they use to mix their fragrances come directly from Grasse in France and although incredible, are not inexpensive!
Their Gaiac 10, which is only available in Japan, is temporarily available in New York to aid the tsunami relief efforts, 100% of the profits are donated. It was absolutely incredible too, but runs you about $400.
I would attempt to describe Santal's scent to you, but Le Labo feels that the message 'explaining kills art', (a sign recently spotted on a street in Chelsea), also applies to perfume. So I recommend experiencing it for yourself!
In other candle news, the LeSueur Interiors: 'Printemps' candle is en route right now and will be available to purchase as soon as next week. I'll have them at Urban Market on May 15 in Houston. It's the type of candle you can use in your kitchen, perfect for spring/summer. Pink grapefruit, jasmine and orange blossom, it's light, fresh and airy. I'm big on candles because they add so much to the atmosphere and 'feel' of your house..it's the easiest and cheapest way to totally spruce up your home!