Ok y'all, anyone in the market for a gorgeous Suzani, straight from Tajikistan? I have a buddy from high school, who had been living in Tajik for a few years and hooked me up with these amazing antique and semi-antique suszani's! Doesn't get more authentic than that! They are at my booth at MAI, but I thought for those of you out of town, you might want to see them too! Let me tell you a little about each one…
This one is, 'Big Red'. Antique, over 100 yrs old. Size: 4'5" x 6'9". Email me for pricing. These iphone photos don't do this a justice. The stitching is amazing and the colors are beautiful.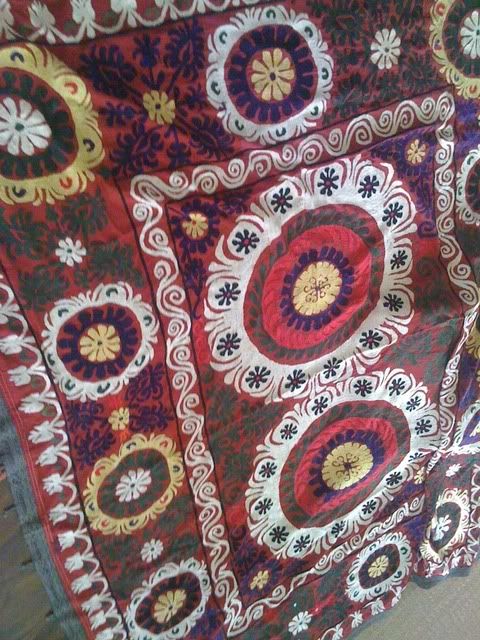 All of these would be perfect made into ottomans or just lying on the end of a bed.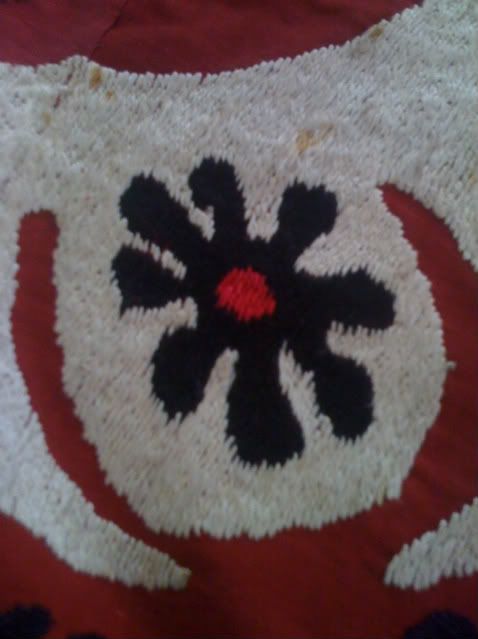 This one is my favorite…my absolute favorite. The colors are SO unusual, and this would totally make a room. This one is also an antique, older than 100 yrs.
This one my dealer is calling, "Big Purple/Green/Gold Boy" – Size: 5'3" by 9'9". Email me for pricing!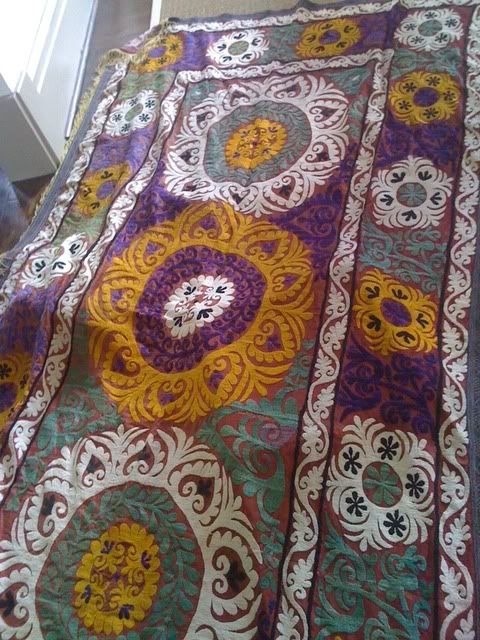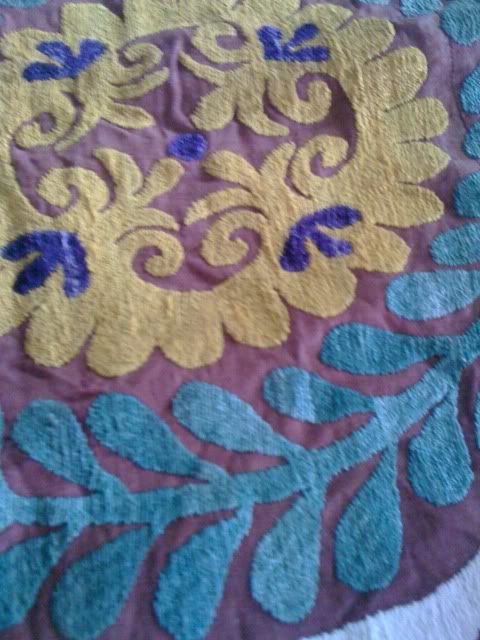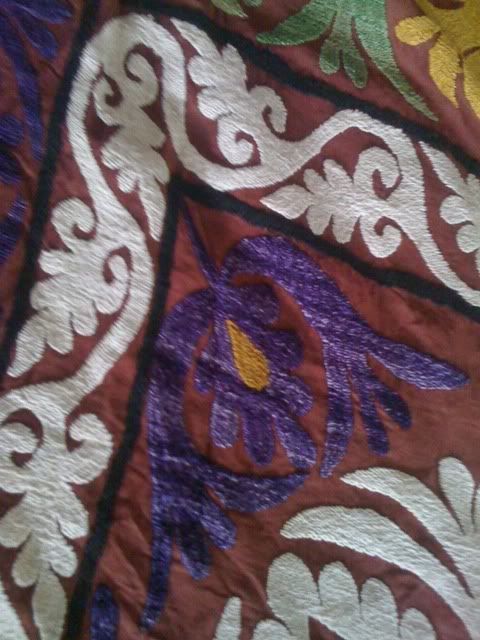 This one would also be really fun in a freshman at LSU's dorm room! If the budget wasn't typical dorm room budget…haha!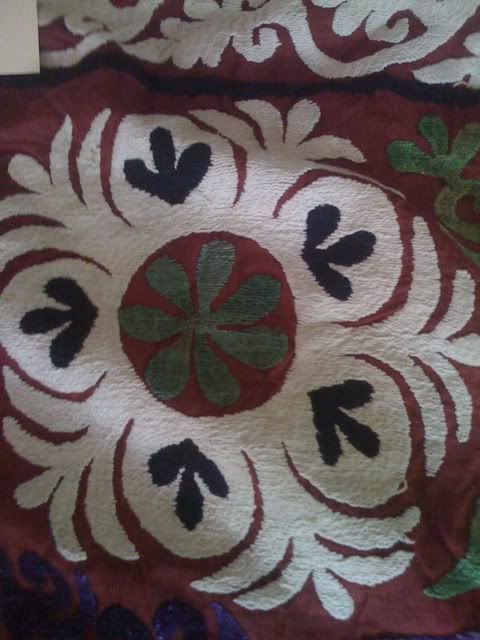 This one is the 'Watermelon & Green Northern Fella' (my dealer says 'red' but that accent color is more watermelon!)
This one is a semi antique, about 75-80 yrs old and the size is: 4'5" x 6'9". Email me for pricing info.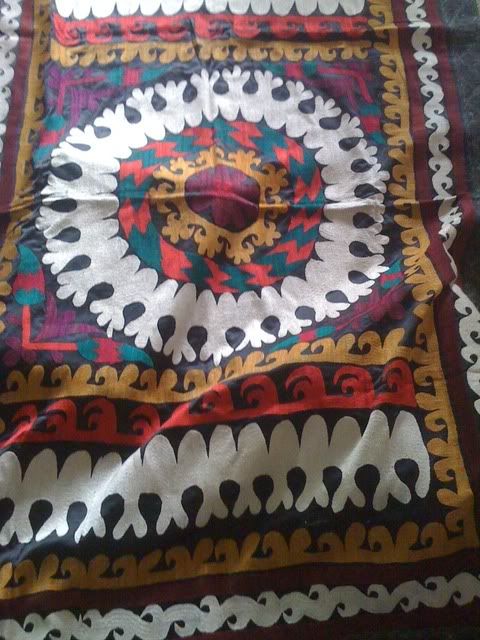 The colors in these last two are super fun and would fit in any traditional or contemporary space!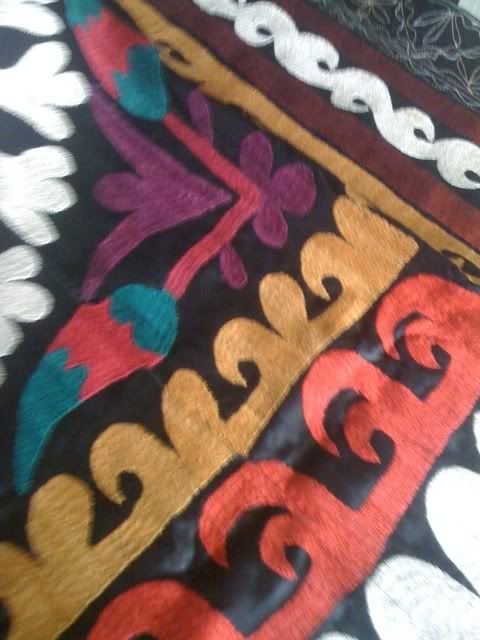 Ok, last but not least, "Purple Gold Northern Girl" measuring in at: 4'6" x 6'10". Email me for pricing. I suspect this one might be the first to sell, the colors are just SO much fun. And an ottoman out of this would be the most exciting thing to happen to anyones living room, I promise you!
Ok friends, email me if you have ANY questions at all or are intersted in the prices on these. My email is: meg (at) lesueurinteriors (dot) com. Have a lovely forth of July, we're jetting away but will be back soon!