Even though we are sweating like crazy here in Texas, it is never to early to dream about our cooler weather and creating an outdoor space to enjoy with family and friends!  Here are a few of my favorites that I found and I hope they will inspire you when dreaming of designing your own outdoor space.   Whether your taste is minimal and modern, bohemian, or traditional there is something for everyone.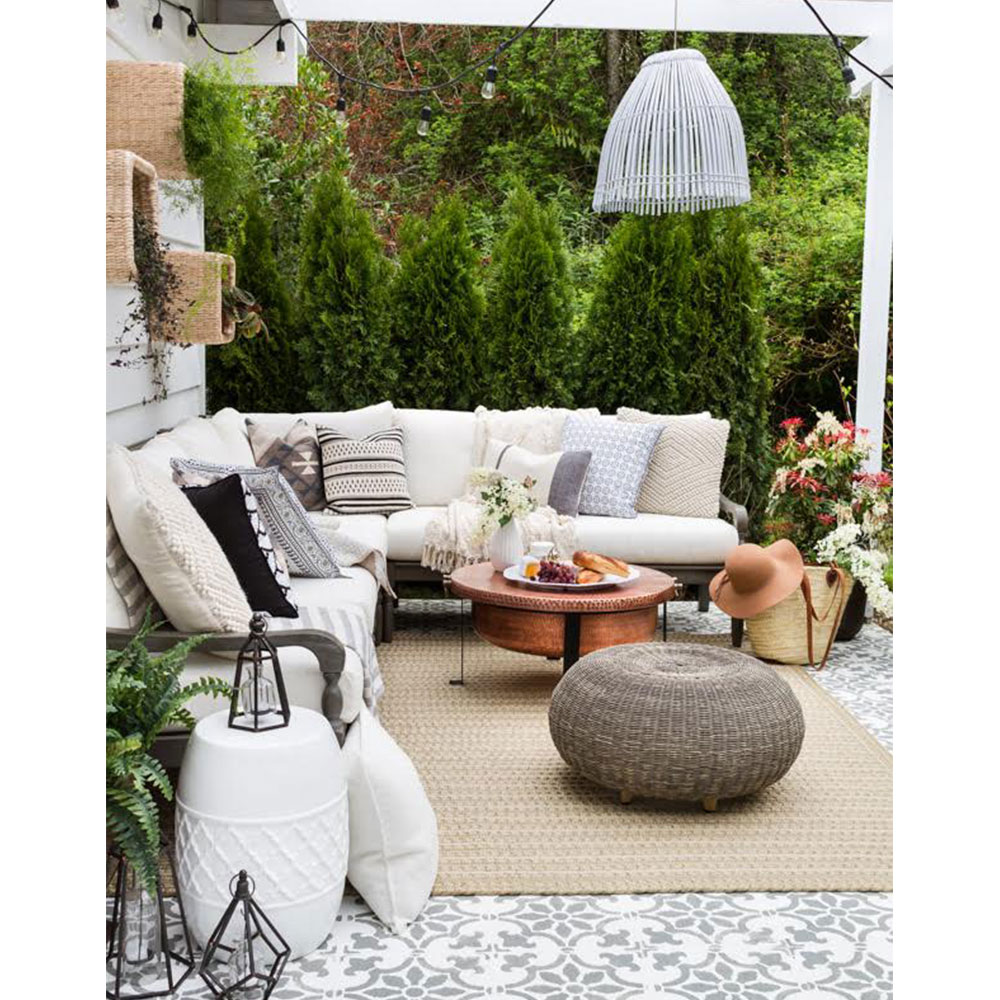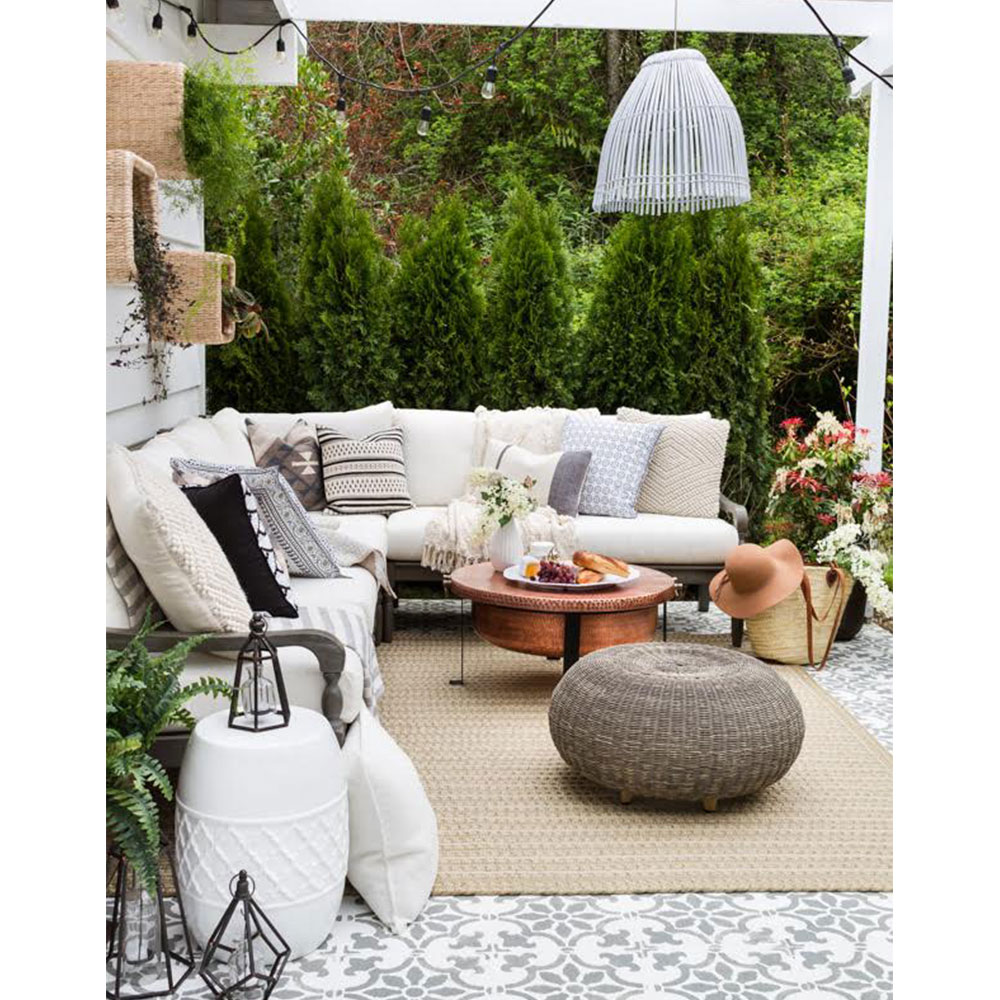 Traditional and Comfortable
This patio from www.zevyjoy.com is beautiful!  I love the mix of textures with the pillows, rug and wall baskets.  This space is so cozy and inviting! The mix of metal and woven materials adds a good contrast to the space.  I love how they used pillows of different patterns and sizes.  The lights are perfect with the use of string lights as well as a single light fixture as the focal point.  The trio of baskets on the wall as a place for plants and flowers is also a great added touch.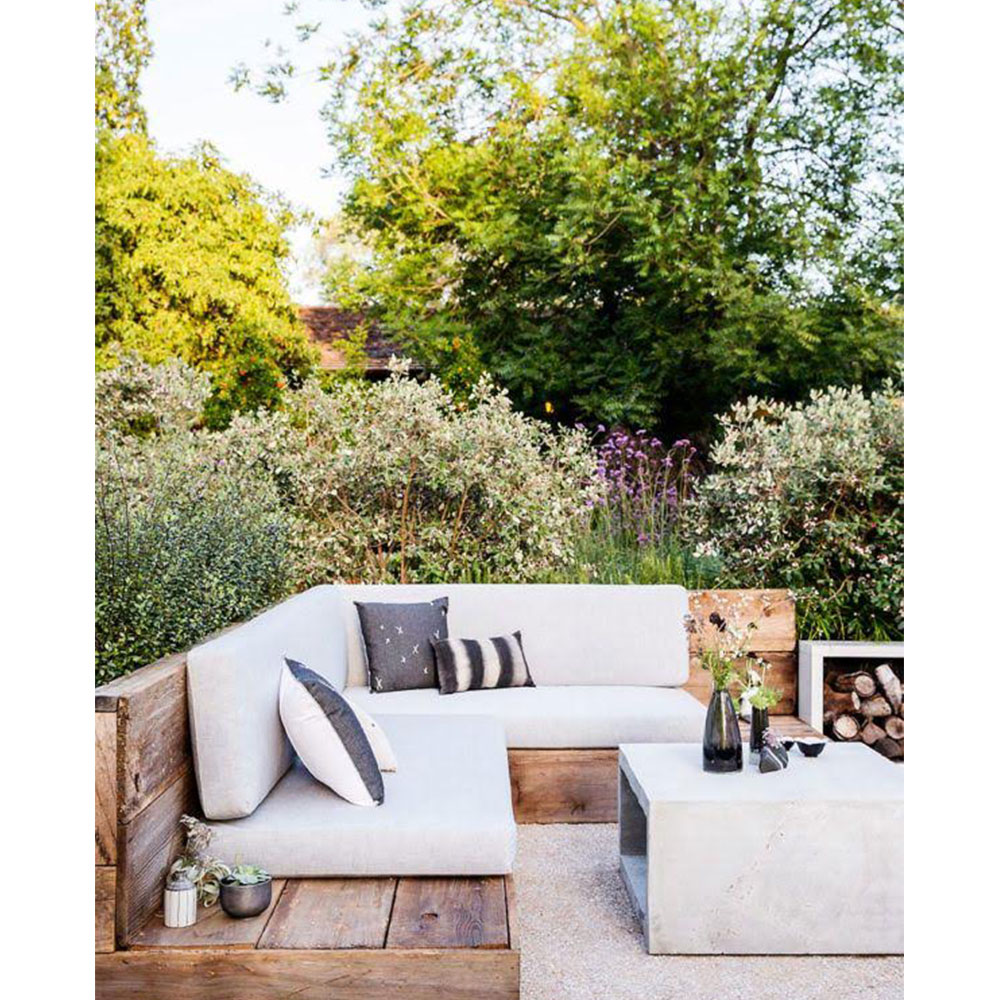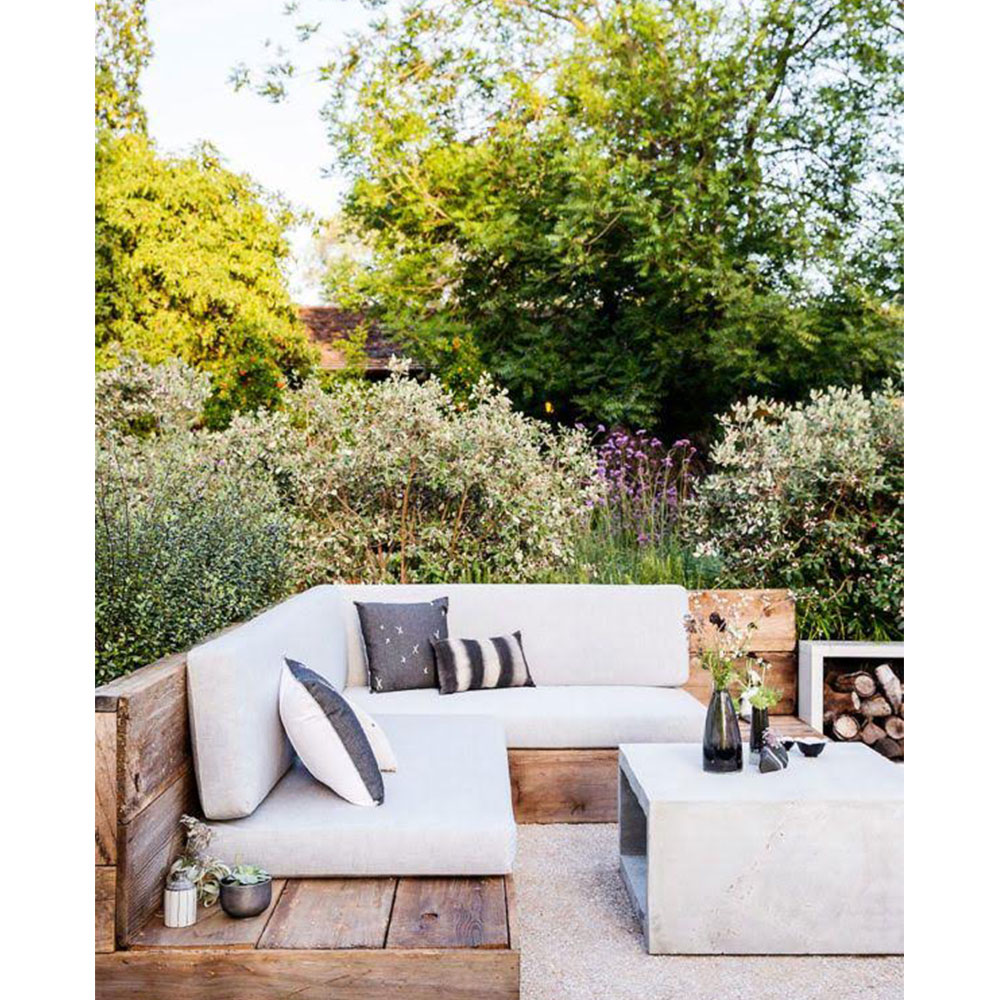 Modern and Minimal
This outdoor space from www.sunset.com is simple and clean.  This space also has a great use of texture with the wooden bench and concrete coffee table.  I love the space for storing firewood and the use of vases/pots for the flowers/plants.  It is so inviting tucked among the tall plants that surround the bench.  I love the simplicity and sophistication of the space.  I think adding a few succulents would make this space even more complete!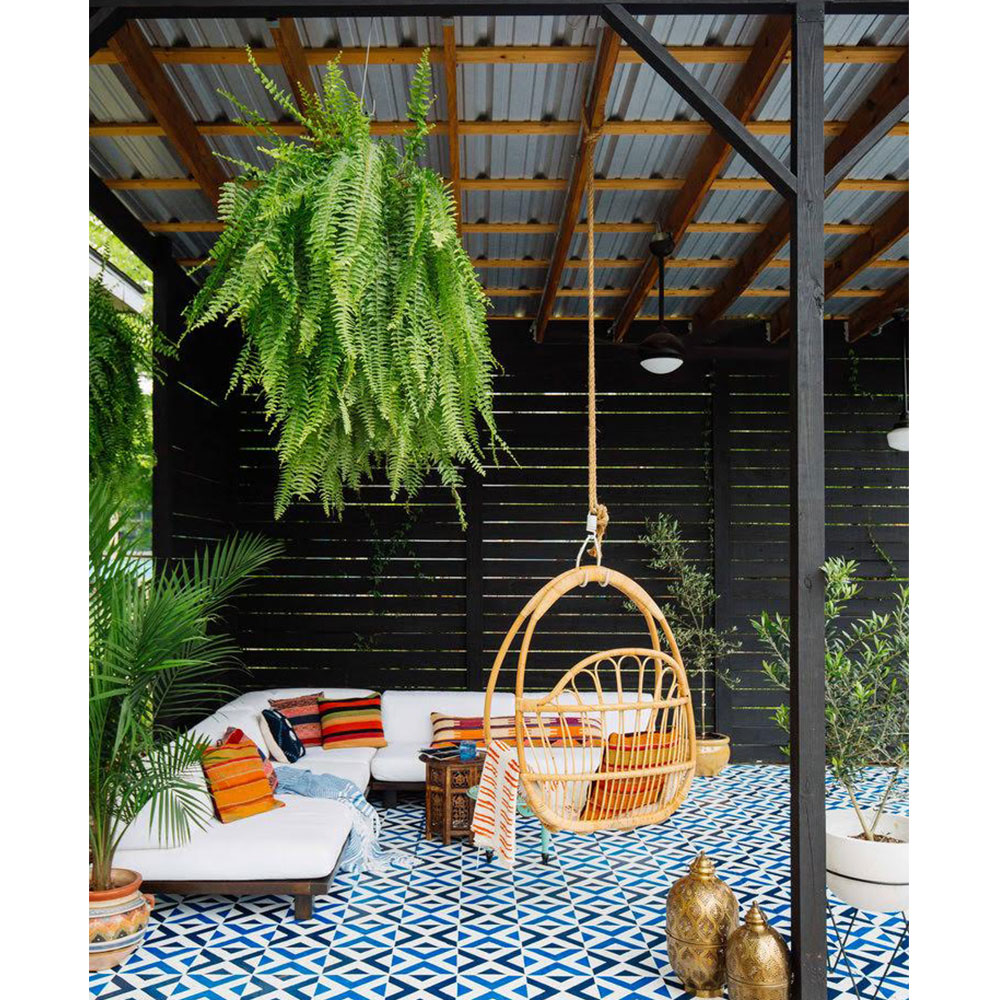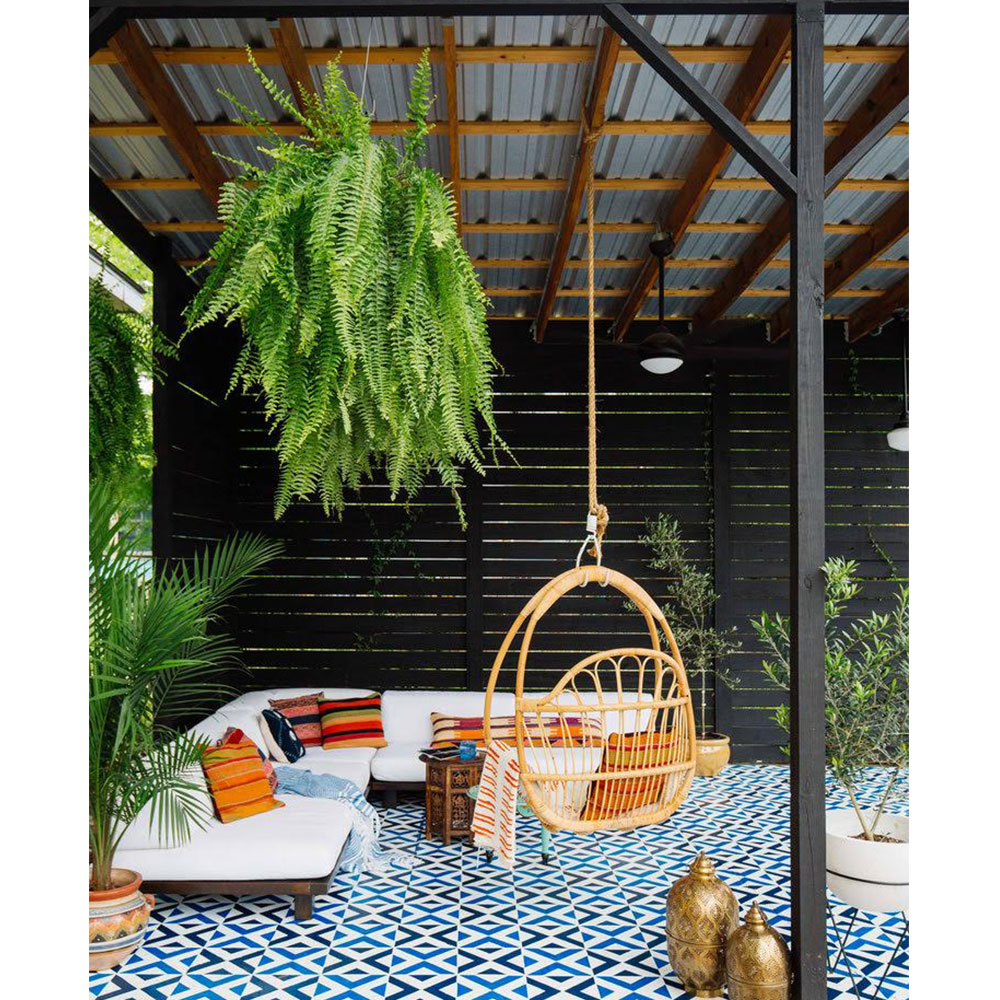 Bohemian and Playful
This space from www.oldbrandnew.com immediately caught my eye with the perfect use of color!  I love the painted floor tiles!!  The low profile couch with white cushions is so simple and clean and I love the colorful pillows and blankets. The mixes use of pillow sizes is also a great idea.  This rattan swing chair is amazing and makes me want to curl up with a good magazine and waste the day away.  And of course the hanging ferns are my fave!