When I first saw our house, it was decorated like this.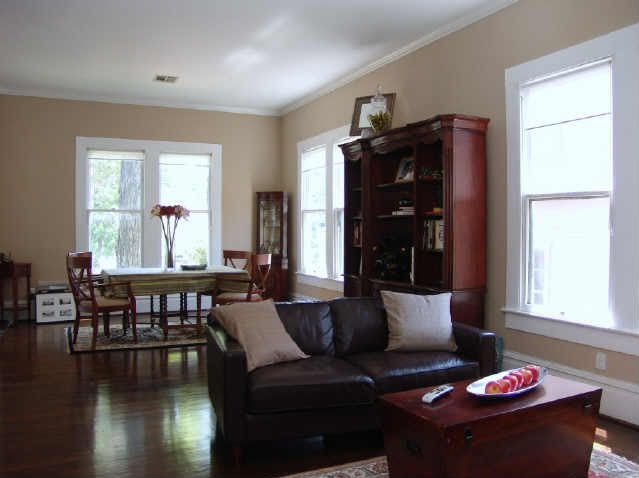 I knew I wanted this to be our house. Tim was super busy and couldn't find time to go see it. He trusted me, and we put an offer on it. Which was accepted I think before he even set foot inside. Scary!
Anyway, I only saw it once, but I knew I wanted floor to ceiling bookshelves, with a big ole library ladder. I sourced some up in Wisconsin or Michigan, and just FYI they run about $800-$1200 for ladder + rails.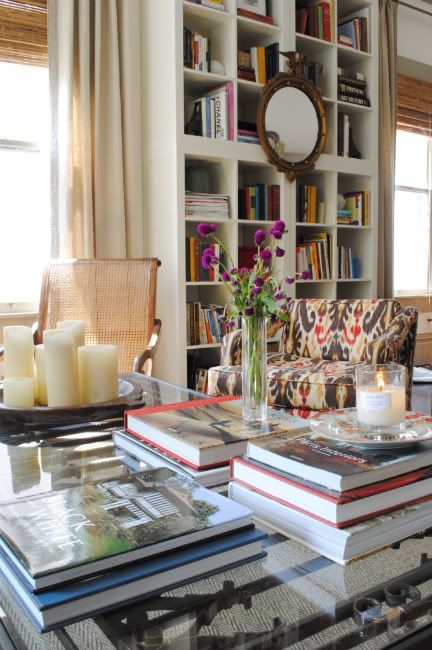 This is our house now, that very.same.room.
Then we moved in. That HUGE space I remembered was small. We only had room for a skinny bookshelf. A library ladder would take up the whole area. We still did the shelves. And no, they are not built in. A lot of people have asked me and assumed that they are. They are actually Ikea, and we stacked them on top of each other to fit. It was lucky. And a total pain in the butt putting 4 of those suckers together and heaving them on top of each other. The end result is totally totally worth it. In fact, some of my clients who moved to Nigeria got similar shelves for their house there, and I'm dying to see/share pics when that container finally arrives to Lagos!
When I saw this photo, I couldn't help but drool a little. Still want one of those ladders one day!