Gallery Walls…..we all love them but let's admit they may be daunting or challenging to layout and design.  I have gathered up some images of great gallery walls and will give you some designer tips on arranging the perfect one for your space!!
To start designing a gallery wall you need a collection of artwork, photographs, etc.  Mix the ART!  Oil paintings, acrylic, watercolor, children's art, typography, graphic art, and photography!  You can even have fun with it and throw in a mirror, plant, baskets, an architectural piece, hats, etc. Mixing it up is the key to a great gallery wall!
Once you have gathered you collection you will want to lay it out on the floor in front of the wall where you plan to hang it.  You can also do a template to put on the wall, but let's be honest….who has time for that?!  Plus, when you lay it out on the floor you can play with the design and move it around until you have found the perfect composition.  Just remember to start with the largest piece and work around it when you begin.  Also, hire a professional hanging company to come and do it….they can get the spacing and heights just right and save you lots of time and headaches.
Another thing to keep in mind is that gallery walls can have balance and symmetry or they can have a more organic shape depending on your style. Frames can be different sizes and colors….. just make sure you balance it out.  Or, you can stay with a close color palette and make the gallery wall feel like it is more cohesive. Keep in mind that small pieces look great in pairs or stacked on top of each other.  Also, you can go wall to wall, around a corner (last image), and floor to ceiling……(third image)!
Here are some of my favorites……Enjoy!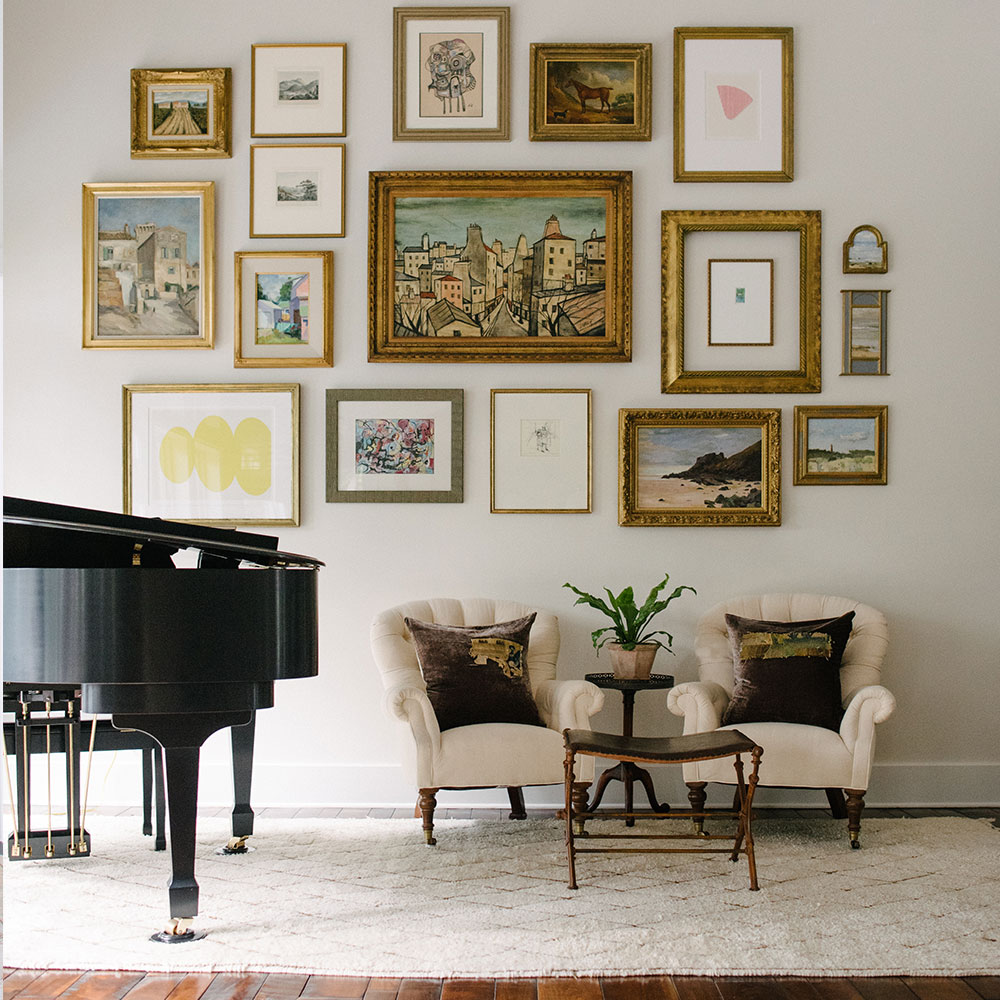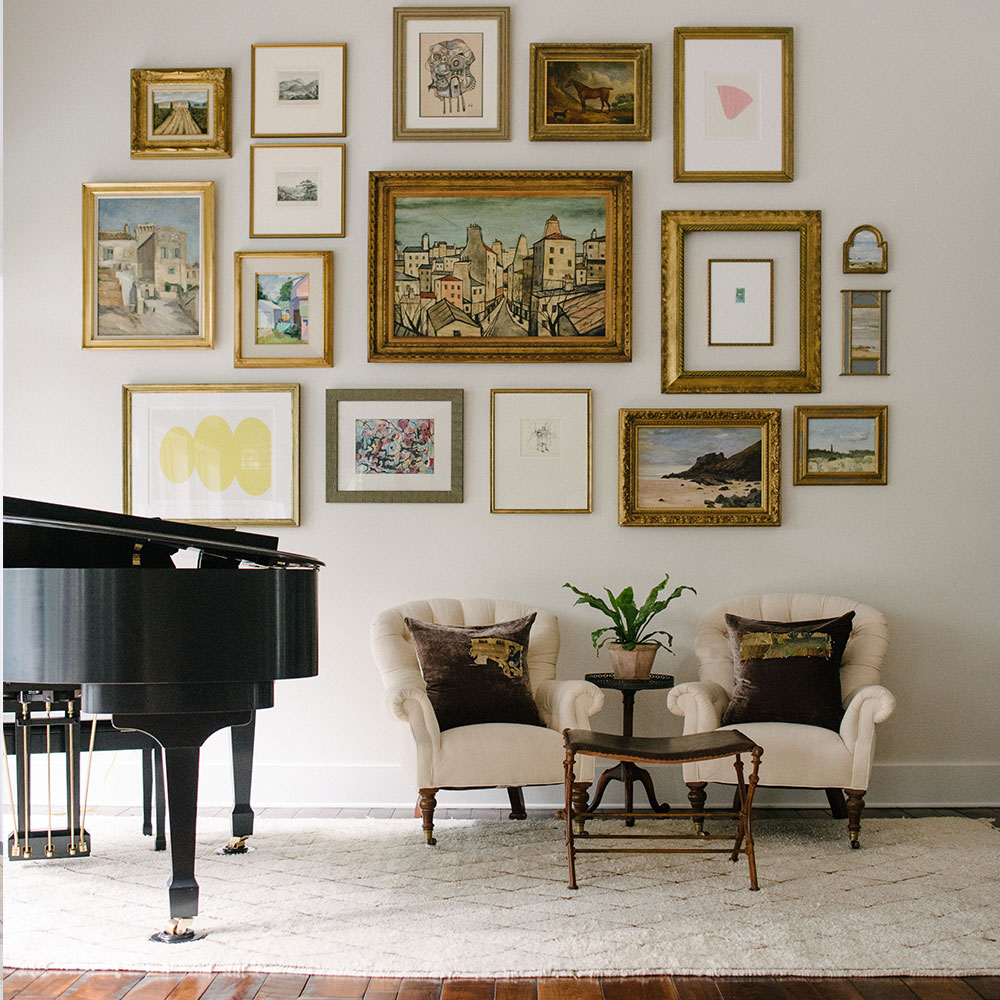 image Meg Lonergan Interiors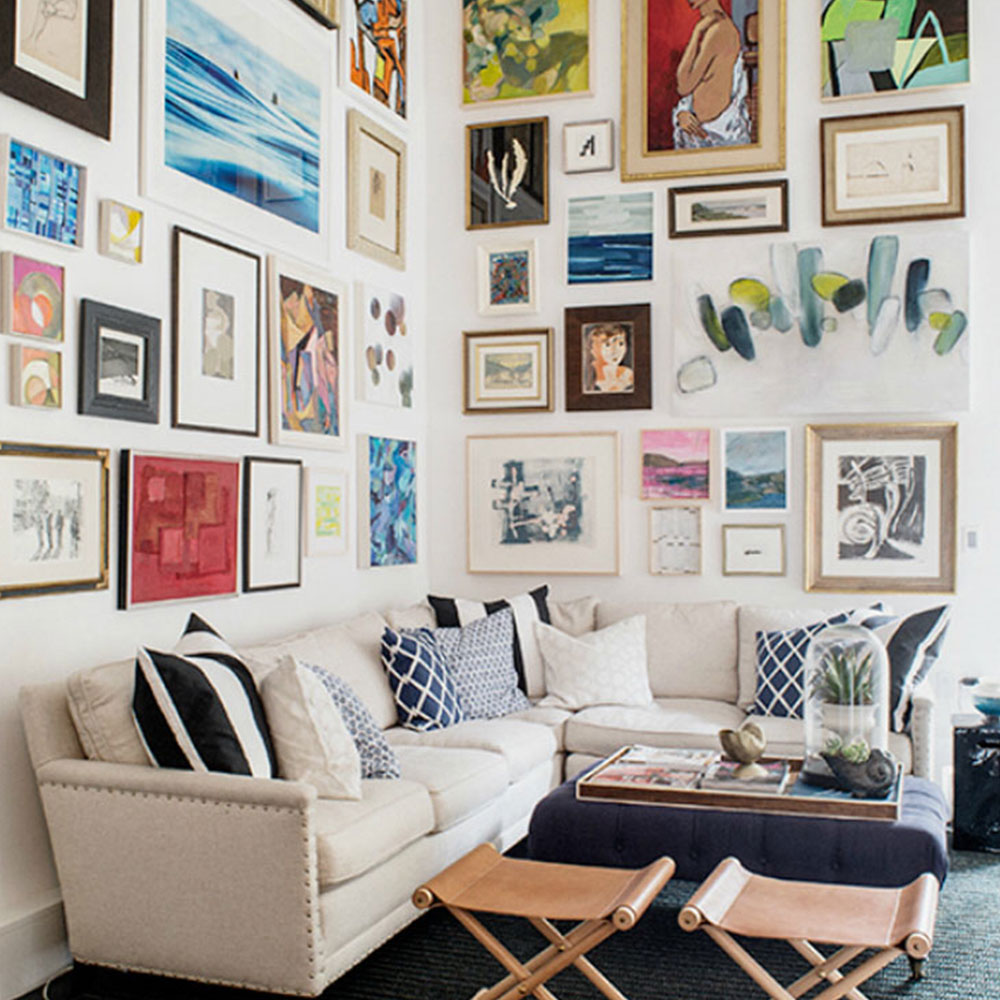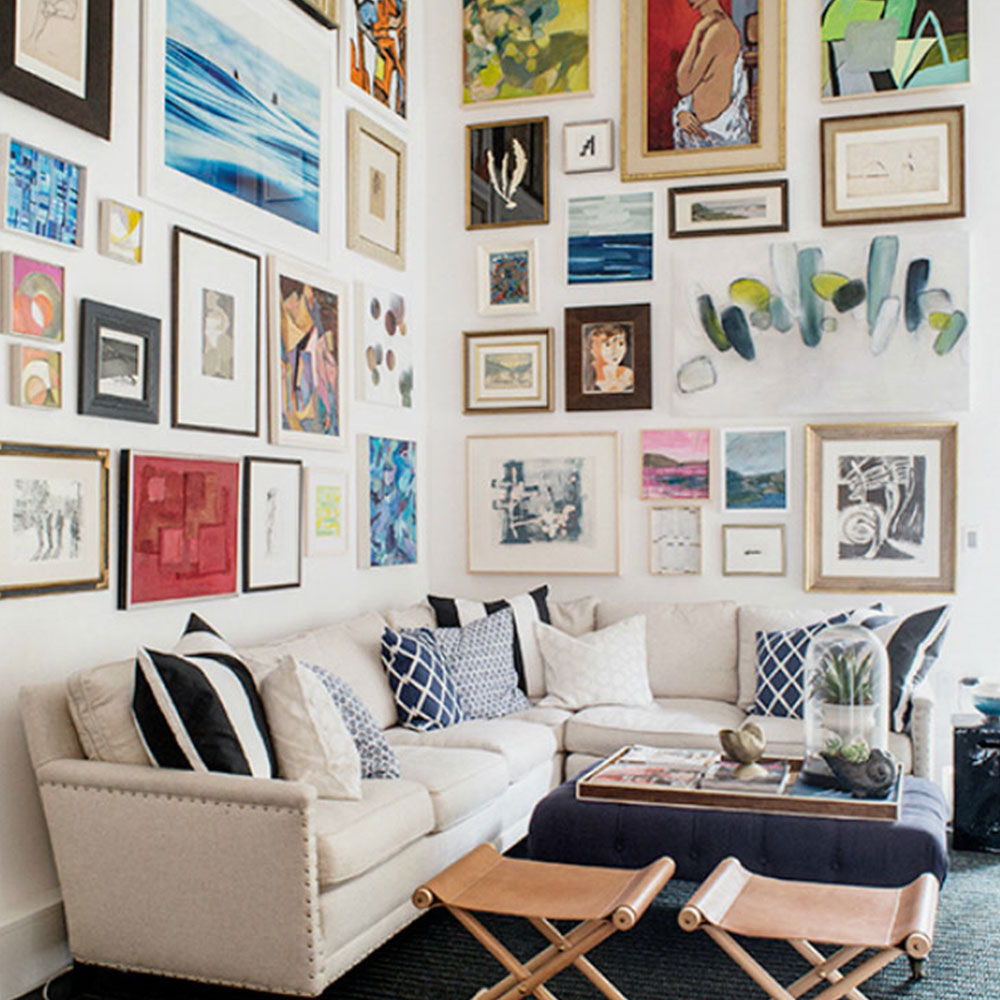 image pinterest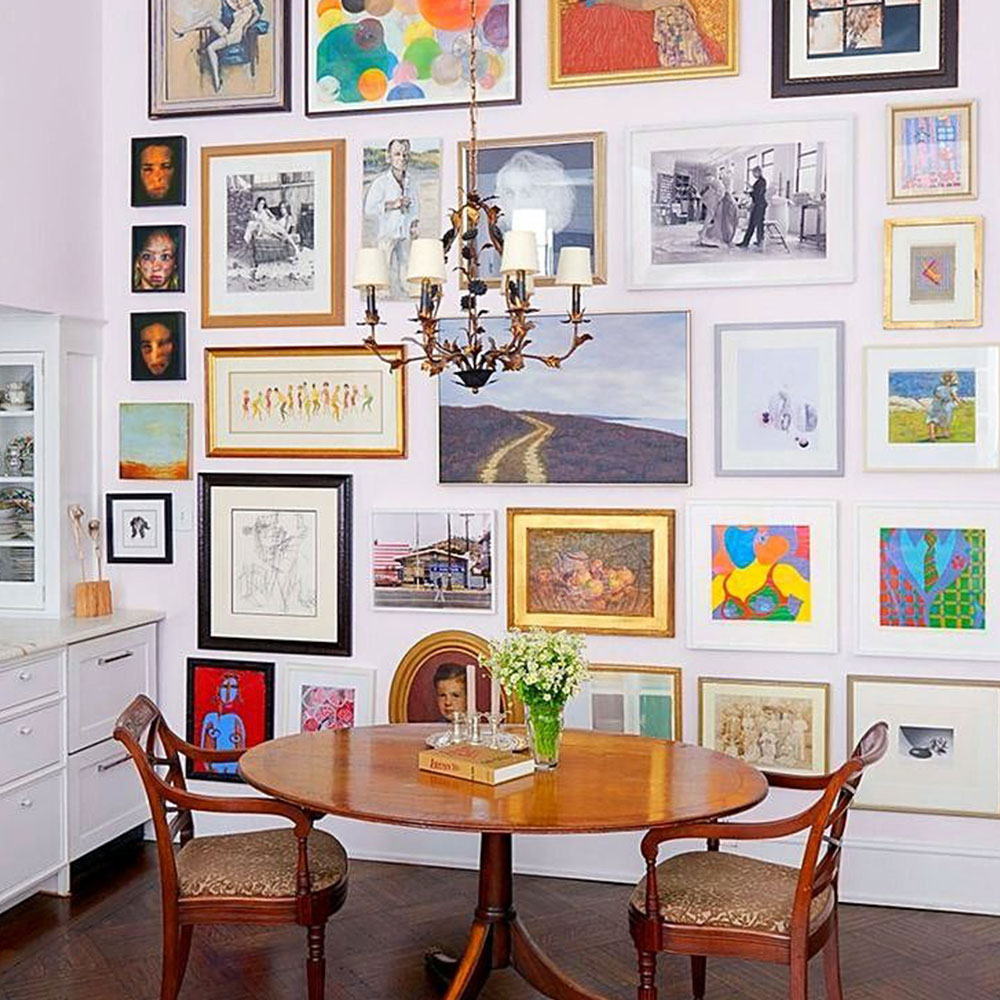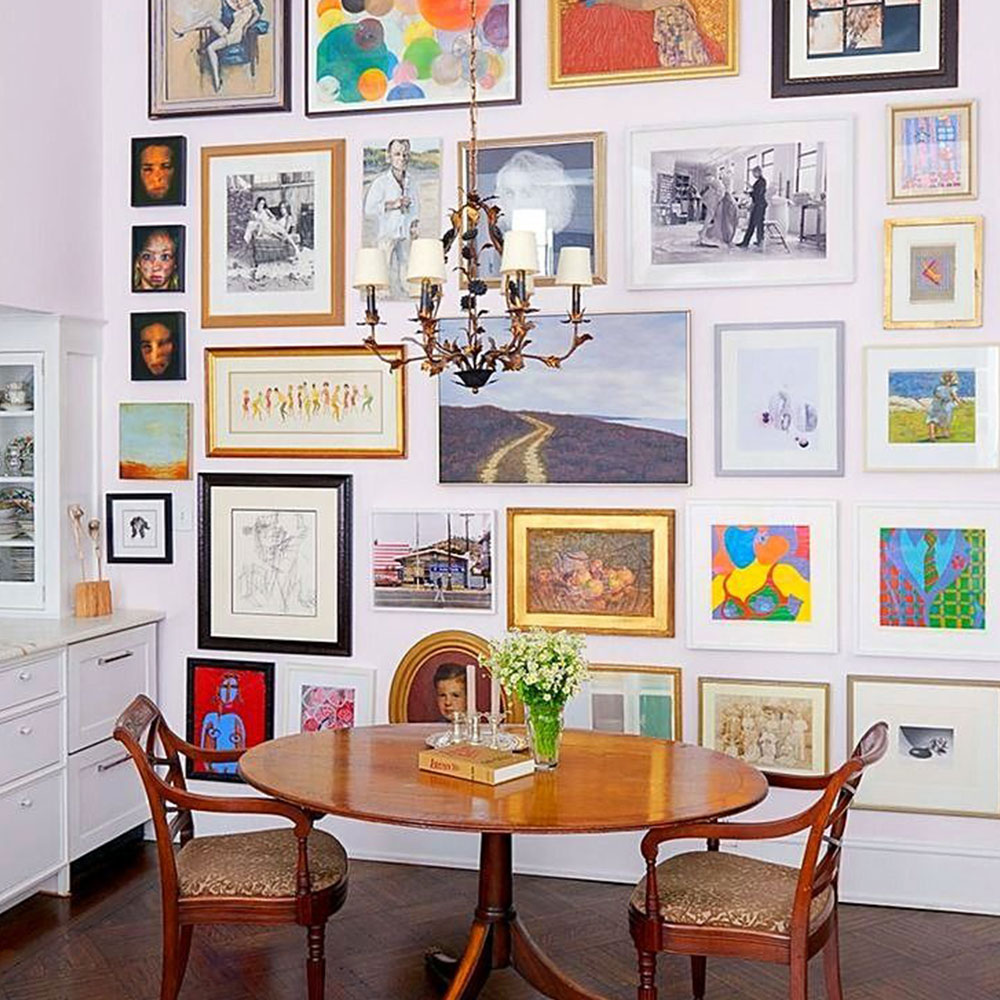 image pinterest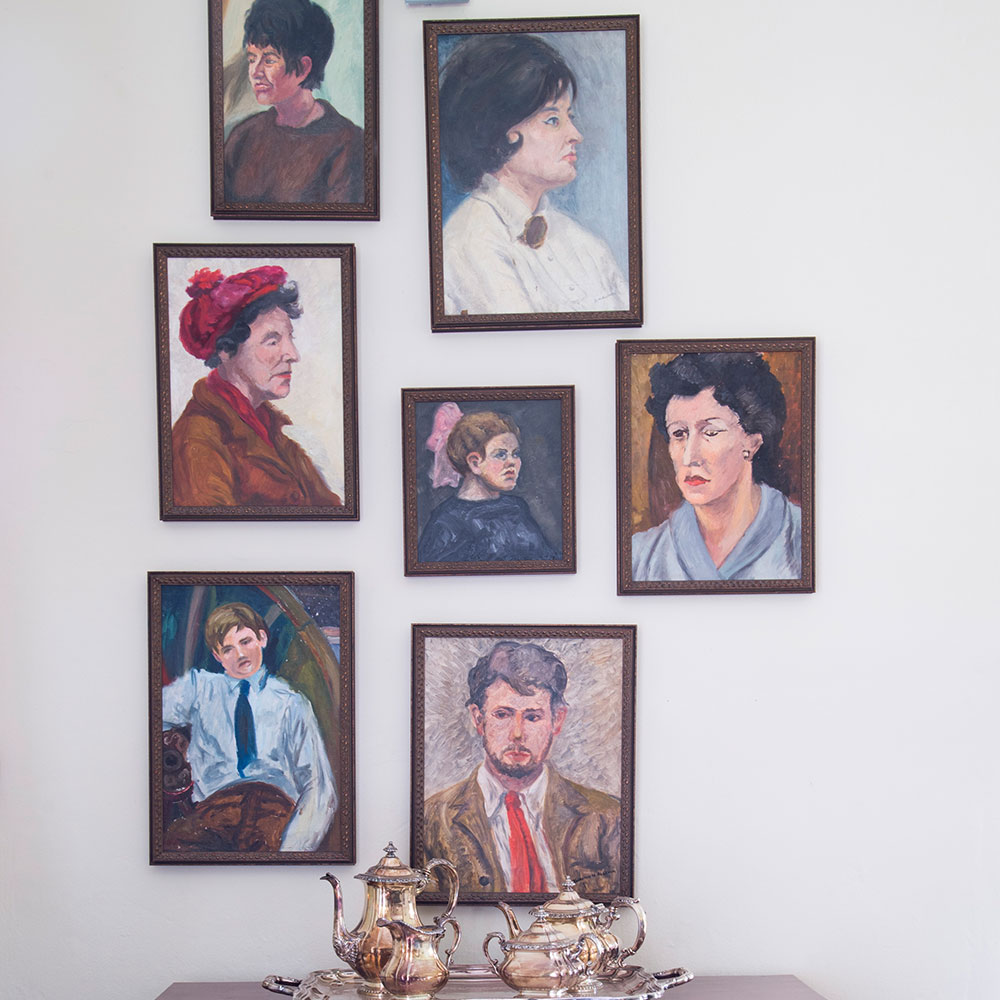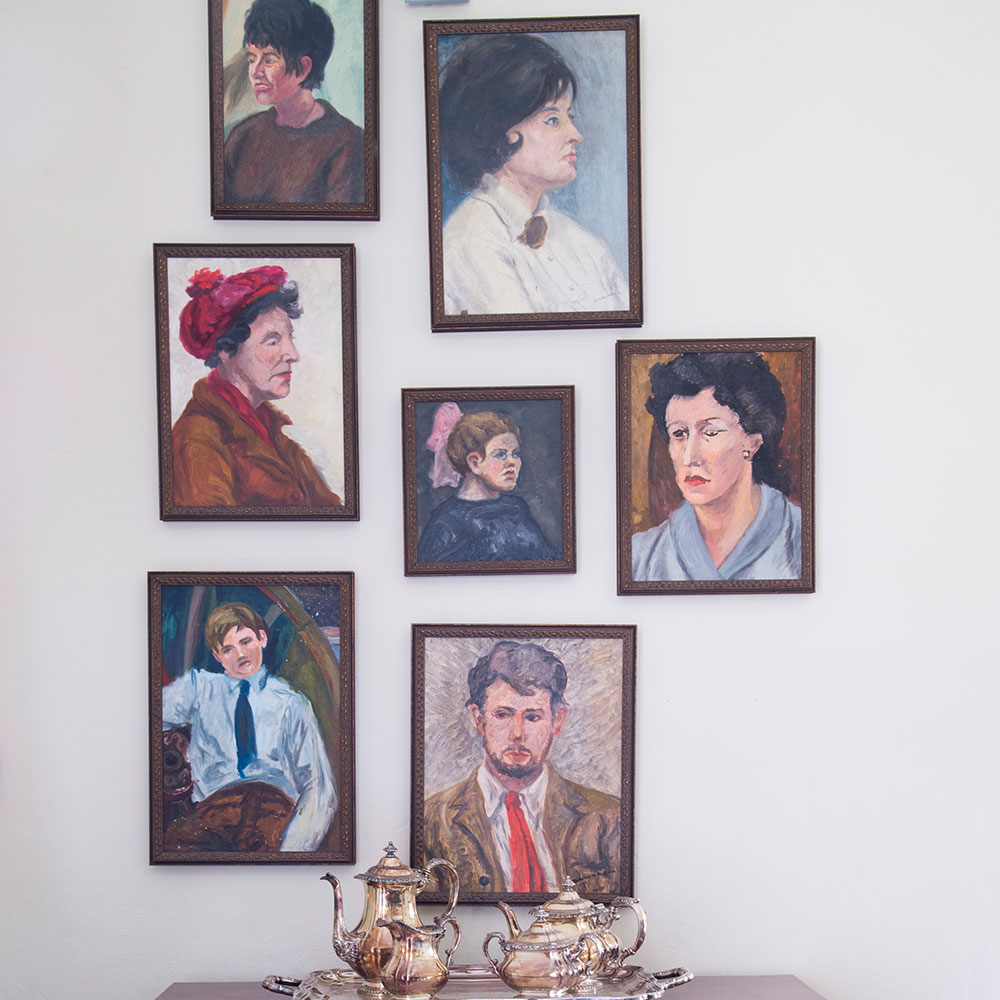 image Meg Lonergan Interiors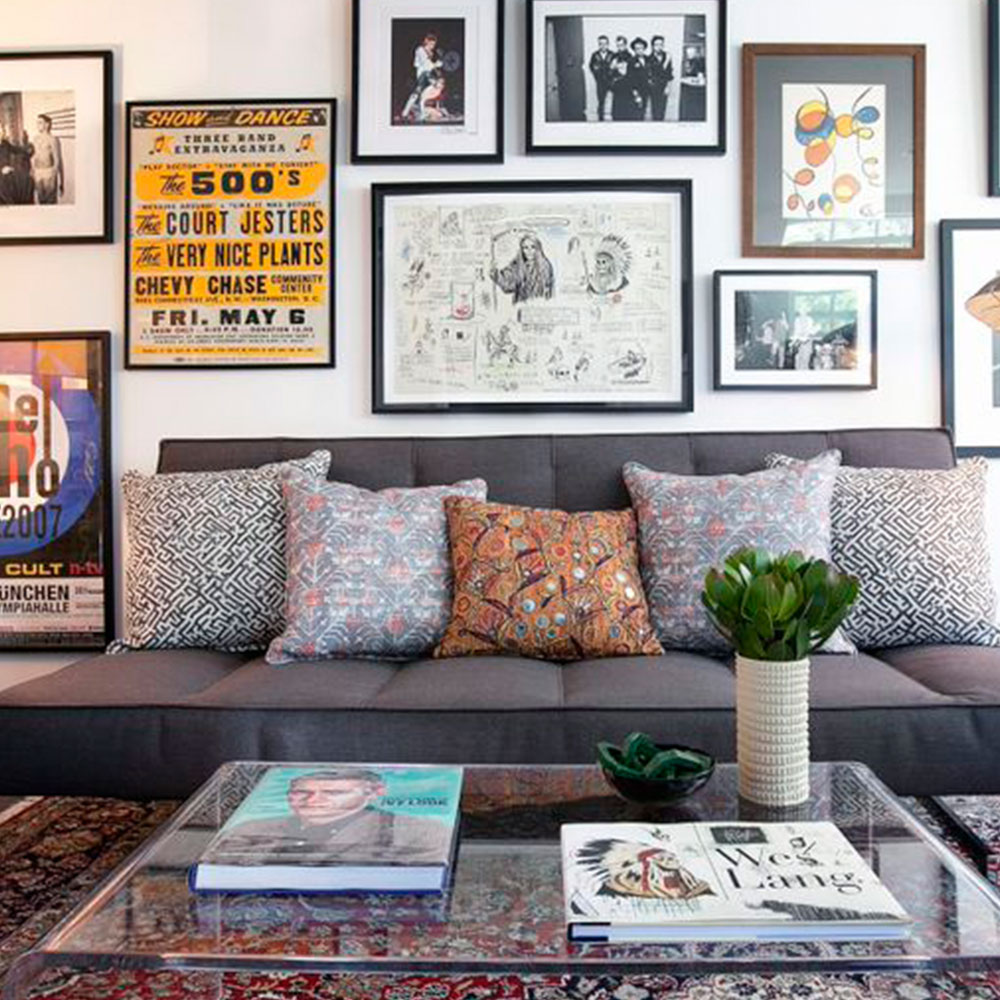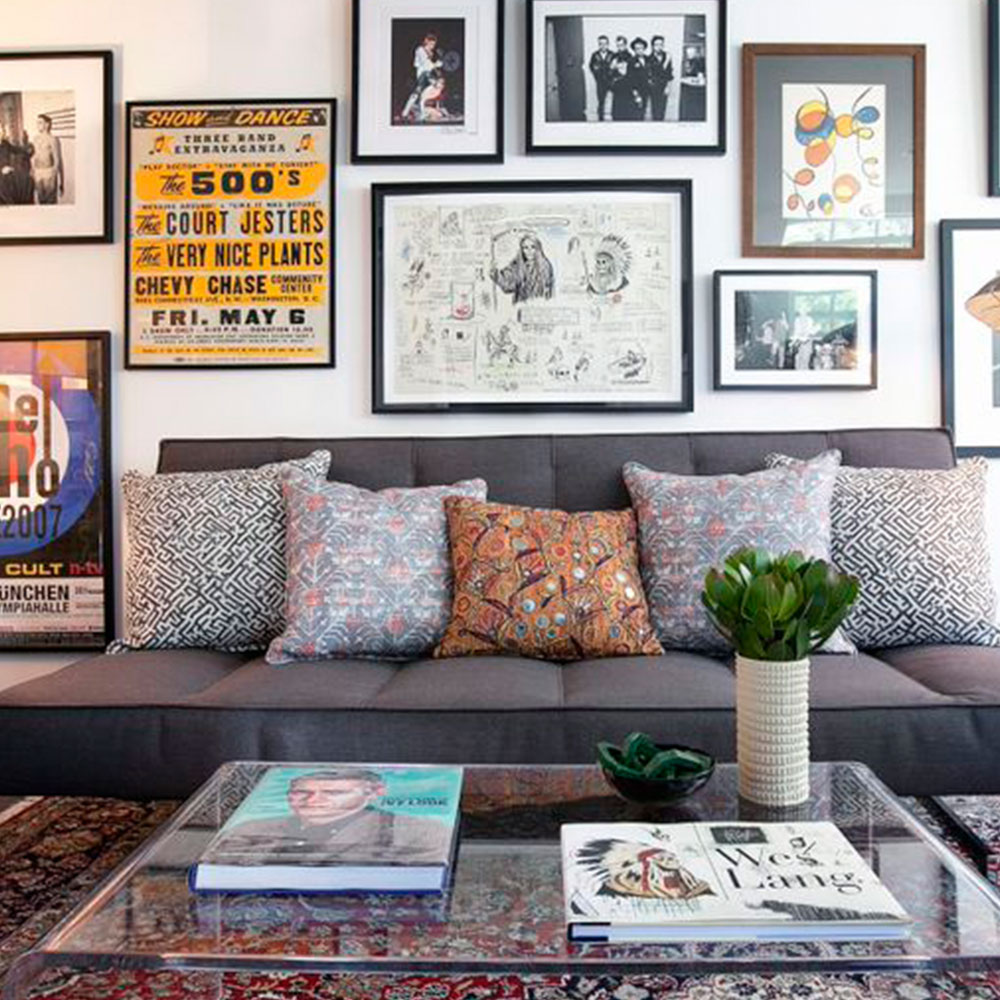 image Huffington Post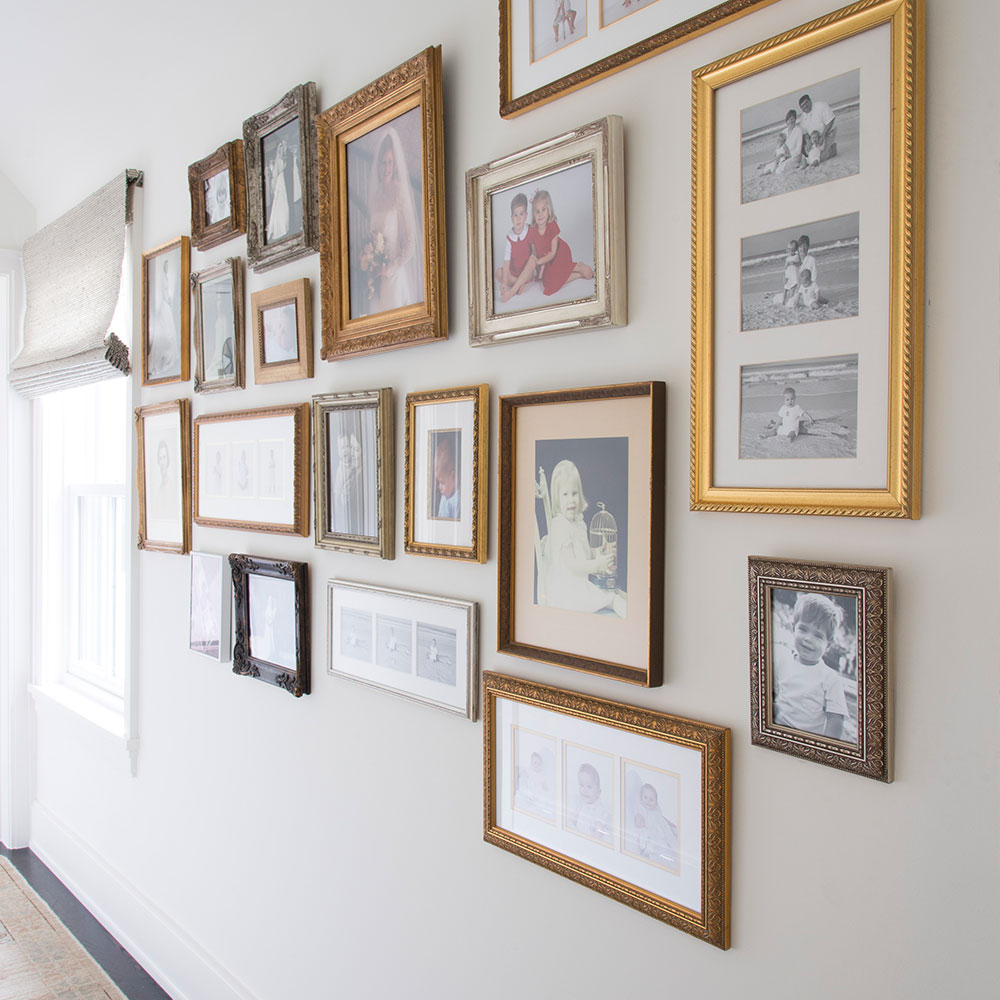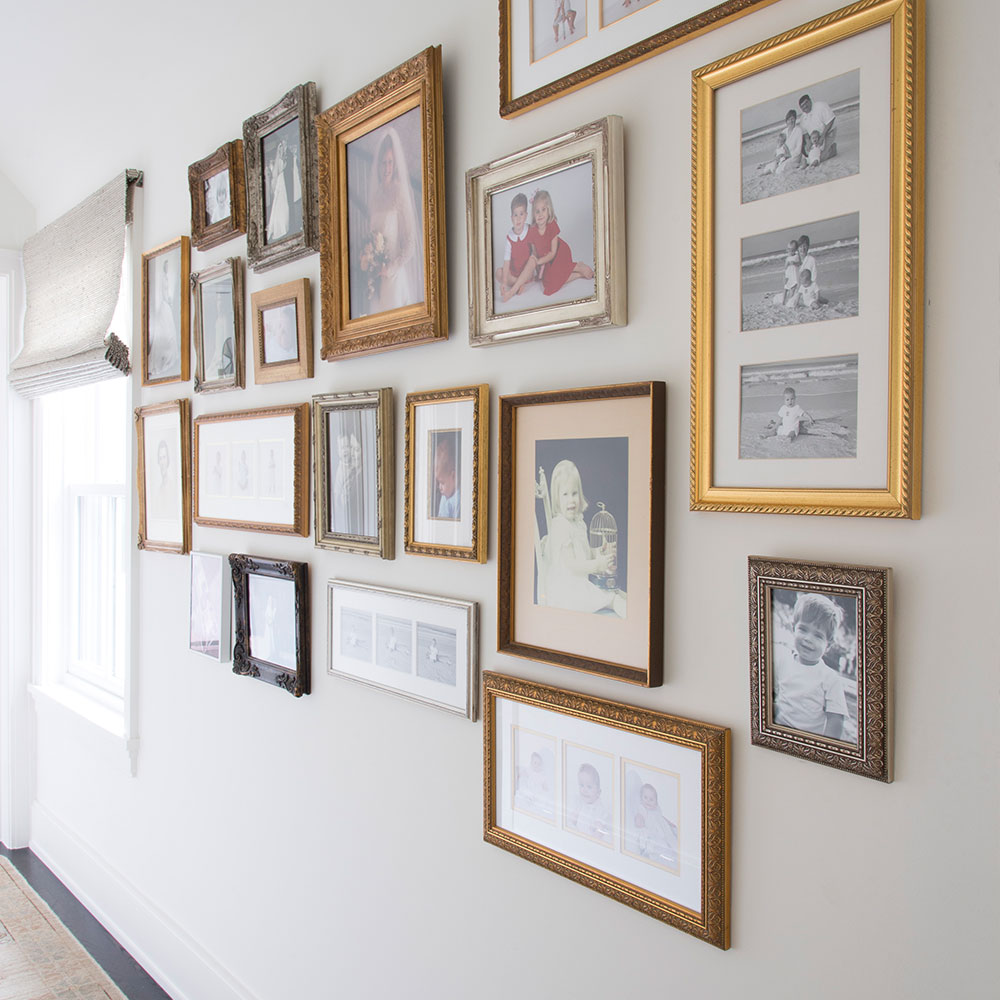 image Meg Lonergan Interiors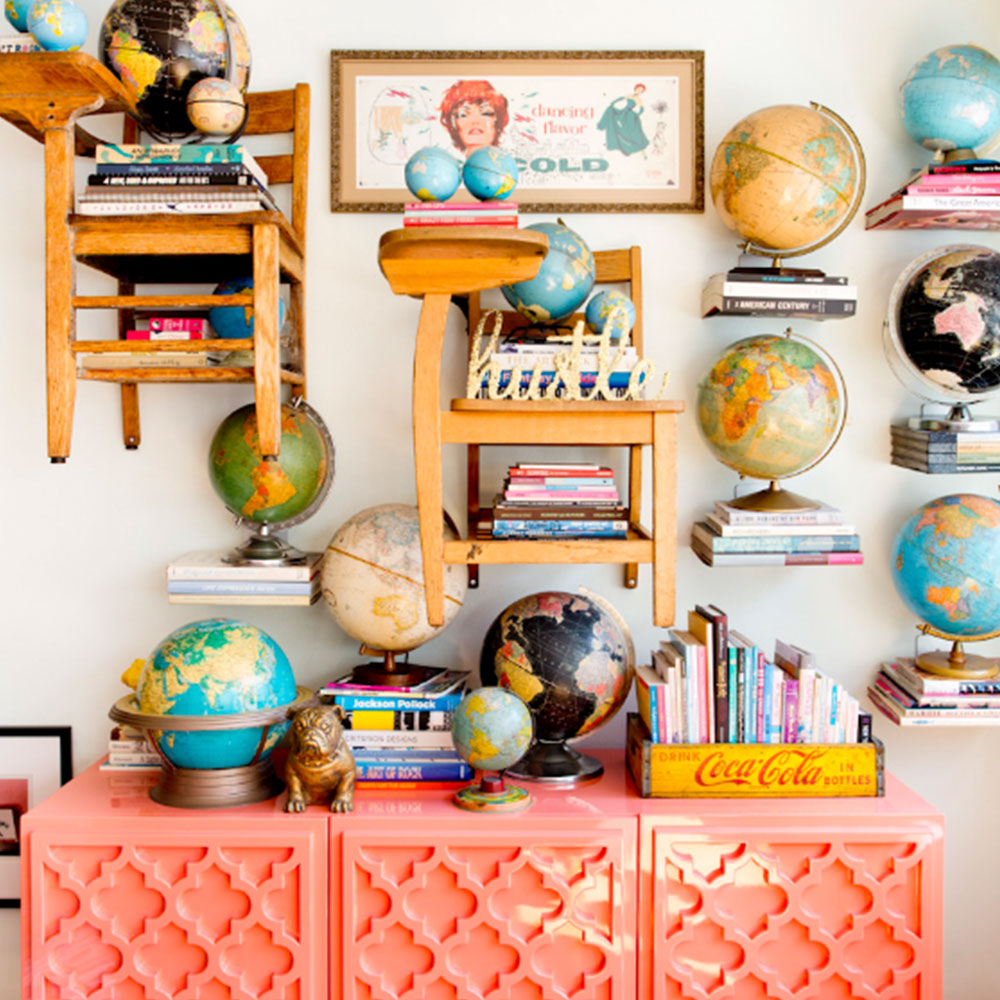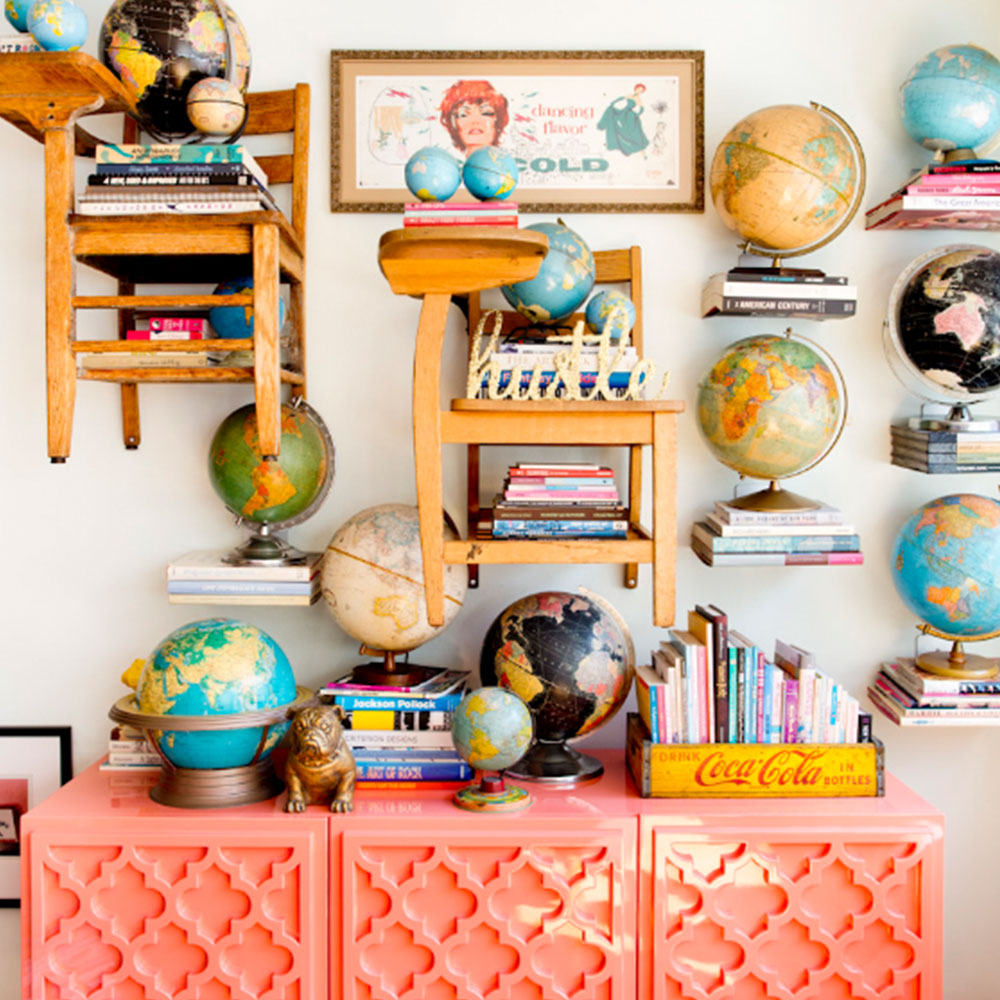 image pinterest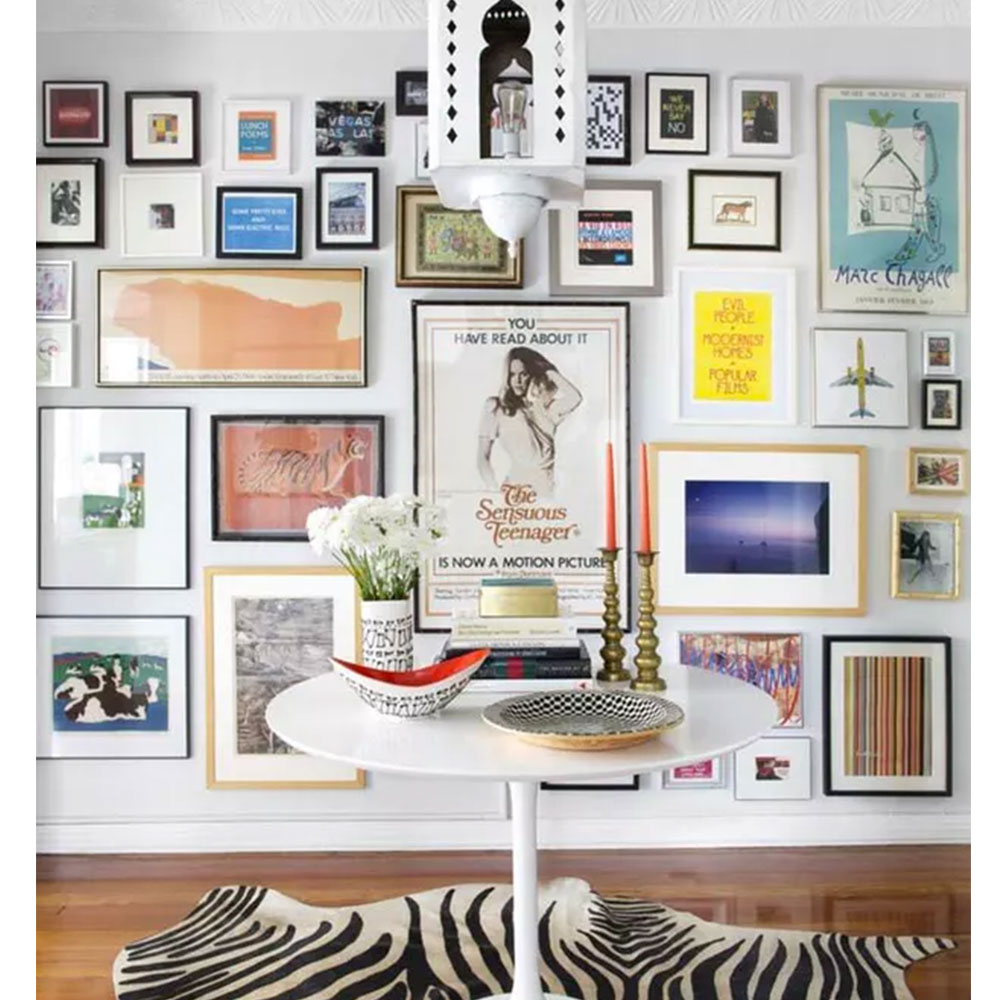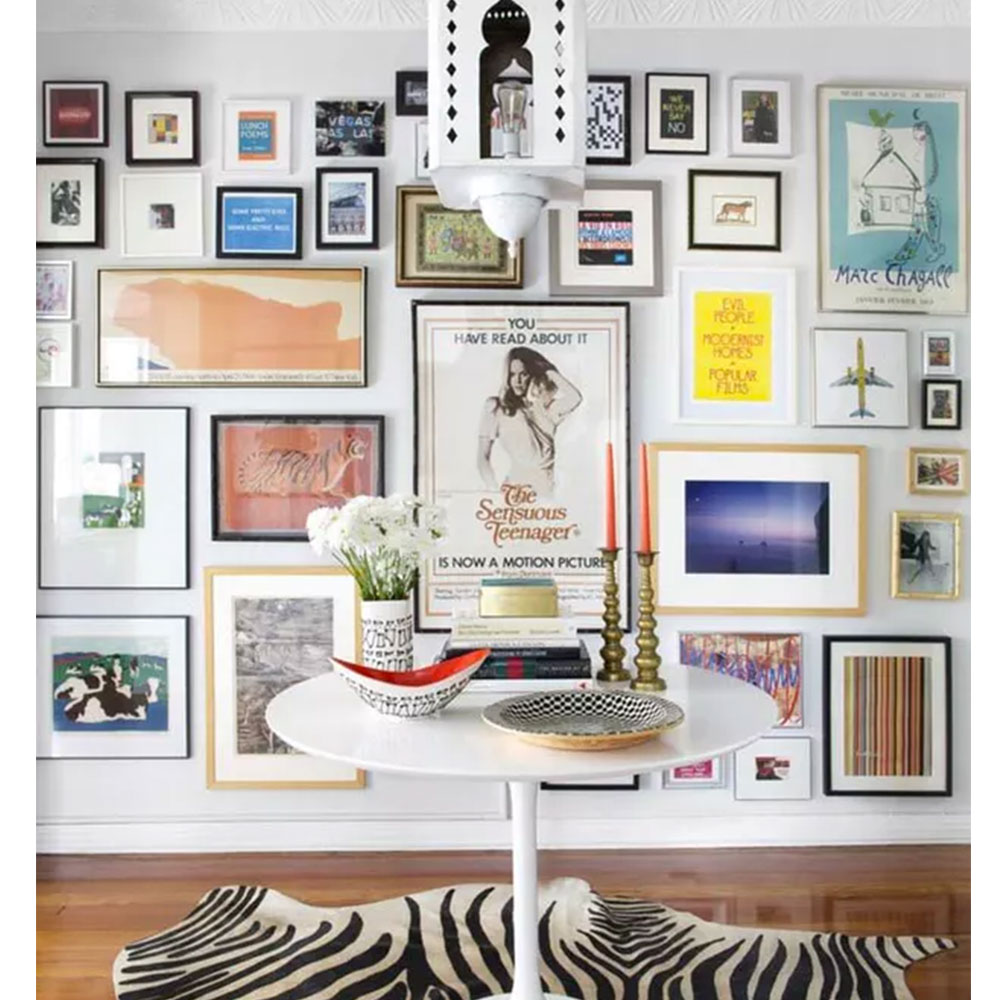 image Burnham Design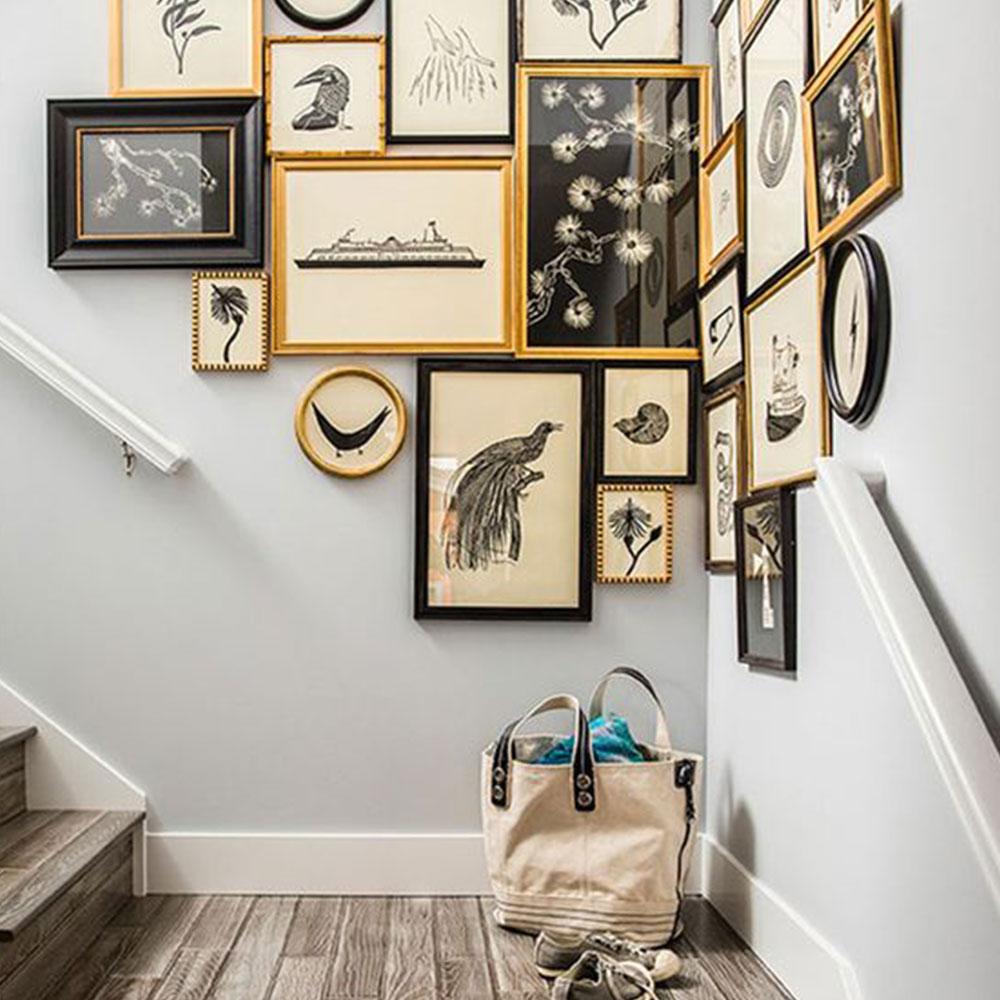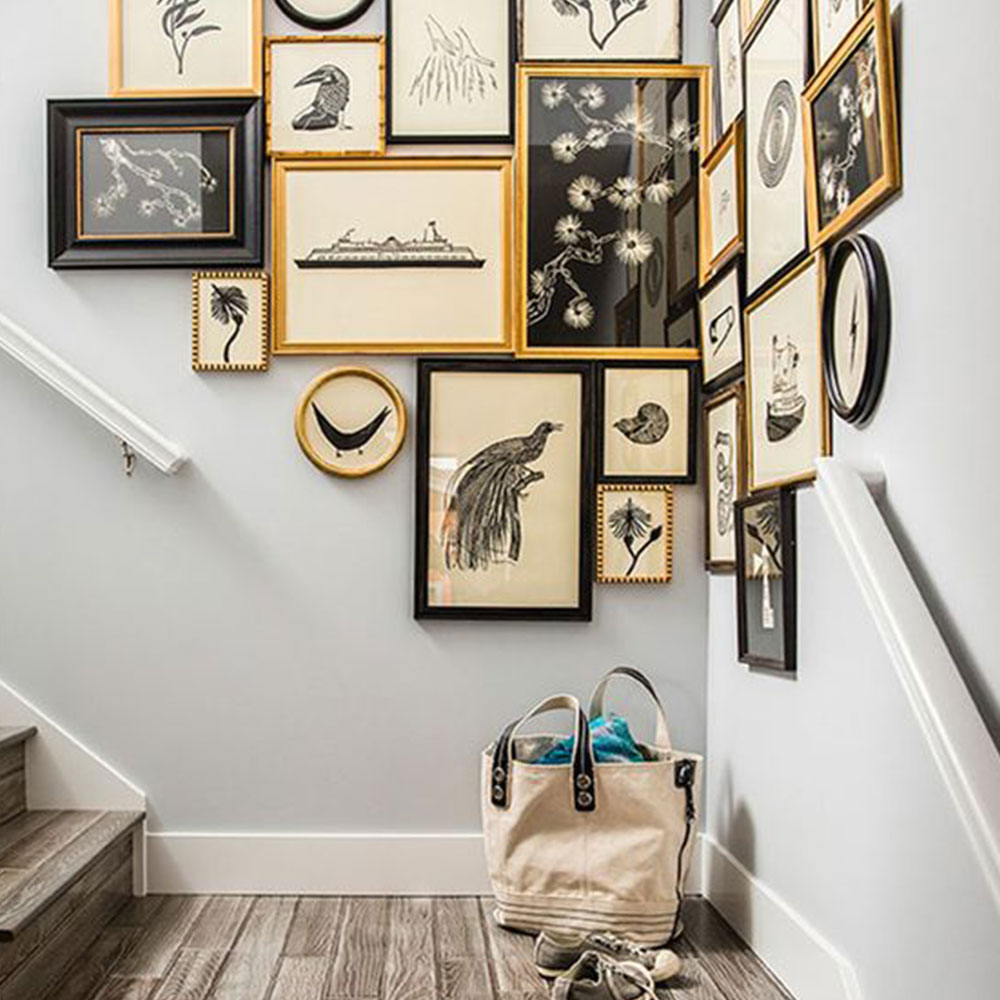 image Emfurn