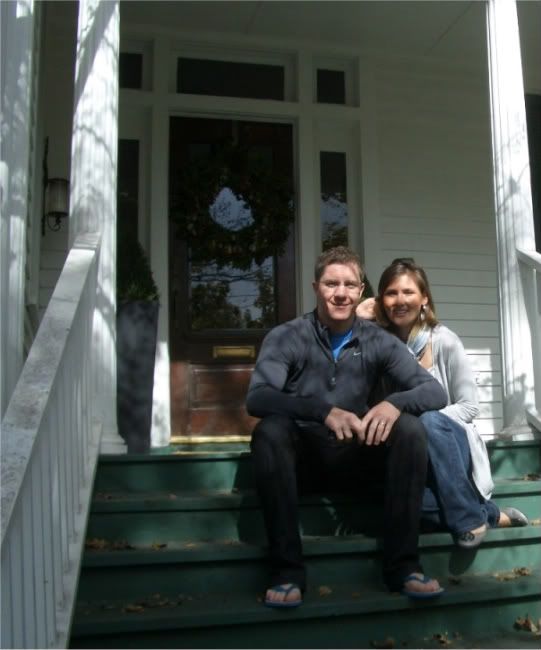 Nov '09
Last night Tim's parents flew in from San Francisco and surprised Tim for his birthday. His birthday is actually today, but to pull it off I had to make up a little fib, that I couldn't go out to dinner tonight because of an 'industry event'. He took the bait, and made me feel guilty for fake-missing going out to dinner on his real birthday. We were all set for last night to go to dinner and Tim's parents were going to pop in the restaurant! The only hiccup was that he took absolutely forever to decide where he wanted to go for dinner (and three places we wanted to go were closed on Mondays). I was frantically at the last minute texting Tim's Dad, Leo, where to meet us! We ended up at a random Indian restaurant which was very yummy, and totally typically us (we love a hole-in-the-wall ethnic place). He was totally shocked and surprised when his parents walked in! Then we came home and had his favorite banana cake, complete with 28 candles.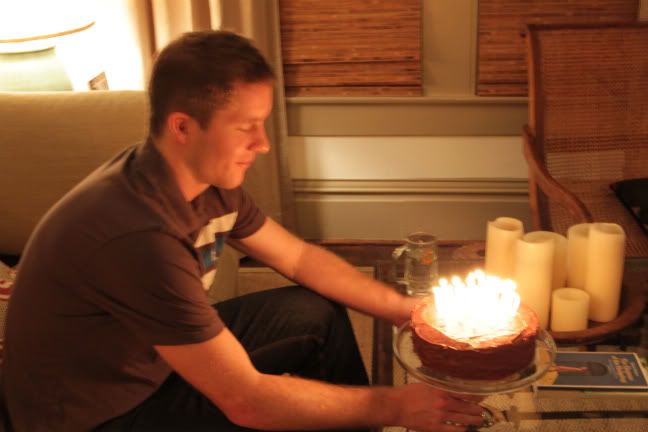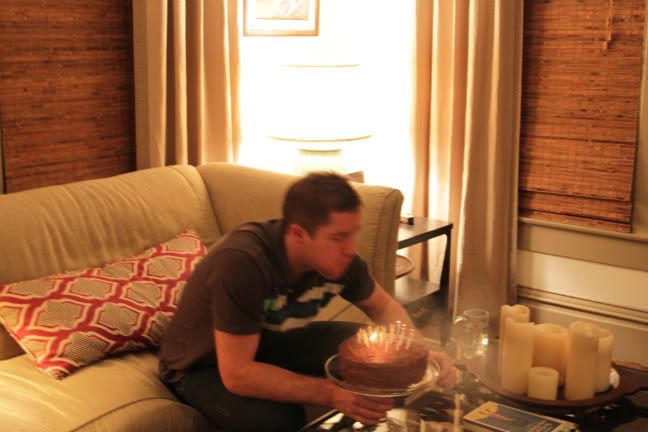 (still working out how to use this camera!)
I'm SO very proud of Tim, if running marathons isn't enough of an accomplishment, he completed his first
Ironman Triathalon this summer
. Next on his list was another long time goal, an MBA. So in addition to working full time he's doing an MBA at University of Texas. Makes me tired writing it all out! So you can see why we're always very busy around here! Next weekend we're headed to NYC where Tim's running in the marathon. Super fun, I can't wait! I LOVE cheering him on…..Happy Birthday my sweets, cheers to you on your birthday and to all of your many accomplishments!! Love, Meg.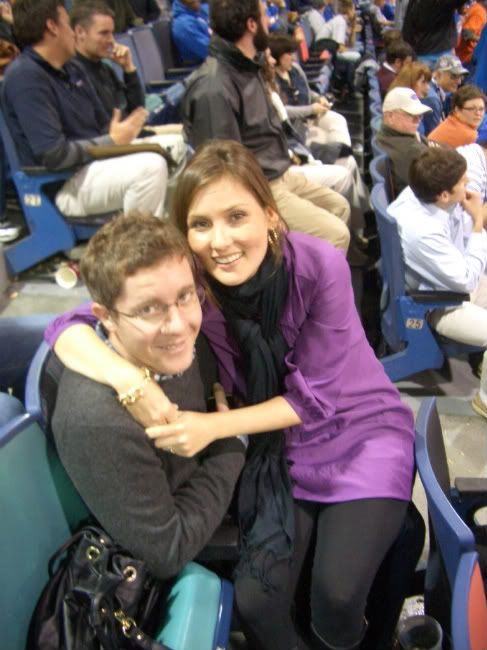 Jan '10