Hey Friends! I hope you all had a nice weekend, I spent mine with my mom visiting my grandparents in Louisiana. They are such a joy. Listening to old stories, eating home made everything, watching football, it was relaxing and just what I needed.

Things that are going on around here on this Monday morning (now afternoon)…. The Red Vault featured me in their latest newsletter…check it out here! Local friends, are y'all registered with the Red Vault? It's a great online resource for finding local interior designers, or if you're a designer, sourcing furniture/art/accessories for your projects.

Desire to Inspire
, world famous & uber popular design blog, mentioned that they had been lurking around here for the past couple of months and recommended me to their readers. How nice! Thank you ladies! Can't WAIT to see what Jo does to her
new/old house
!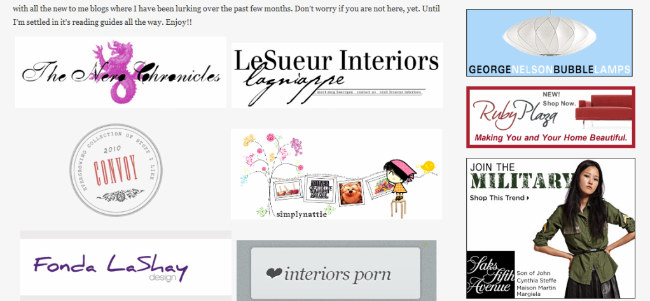 Did your Traditional Home arrive this weekend? Mine was waiting for me when I got back into town last night. I tore through it in a matter of hours. I was SO excited and thrilled to see our friend from Singapore, Jamie Amelio, recognized for her charitable work with Traditional Home's annual Classic Womans Award.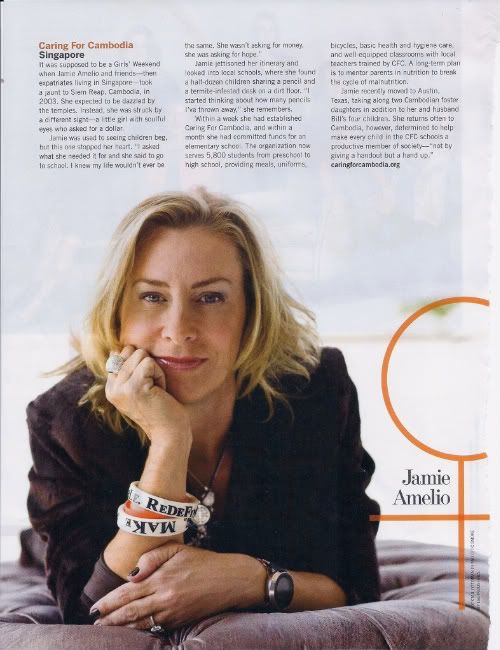 Jamie's
foundation,
Caring for Cambodia
, serves 5,800 students from preschool to high school, providing meals, uniforms, bicycles, basic health and hygiene care, and well-equipped classrooms with locally trained and employed teachers. Jamie practices what she preaches and has opened up her home to her two Cambodian foster daughters. I wish I had pictures of Jamie's house in Singapore to post below this! In addition to being such a generous person, Jamie has excellent taste and I will always remember her drop dead gorgeous home. She was gutsy and bold in her decor choices, painting her dining room eggplant, with striking modern art and beautiful Asian artifacts. You can just imagine how enchanting it was! Although she's now transplanted in Austin, I still remember and dream about that house of hers in Singapore. Congrats Jamie on all of your hard work helping those in need! If you'd like to learn more about Caring for Cambodia,
you can donate here
.