All these bloggers are so good and write about what's cool for fall. As for me, I have no idea, I pay attention, but I'm not really stalking the runways. All I know is that today I spent and ungodly amount of money at TJMAX. Shudder, cringe. Don't get me wrong, I'm not TJ hater, it's just, you know, it's a chore, so hard to rifle through all that stuff, especially when I should have been working, not rifling through a bunch of stuff. Urgh, all that stuff with those horribly annoying huge purple price tags.
But, there is this good TJ Max in Houston with this huge, 'rent the runway' section. And I sorta got sucked into stopping by on my way to the framers. That 'rent the runway' section is the only area I can go, and I highly recommend it. Today I was faced with Alice + Olivia, Vince, Twelfth Street by Cynthia Vincent, Helmut Lang and some drop dead gorgeous Missoni (that was unfortunately all too big). I hit the jackpot. I came home with
this
: (and yes, it was that exact same CURRENT jacket at TJ max for less than half that price). Money shot. SO fired up over this baby.
Ok, bare with me while I play stylist during this post. This
12th Street dress
isn't really fall appropriate, but my brother-in-law is getting married in New Zealand in March. That is end of summer down under. I thought this little number might be good for a brunch or bbq or wedding party. PS. Your local TJ's has this for about 30% less than shopbop.
Ok back to Fall. This
Helmut Lang cardi
is full price at Saks. Go rifling at TJ's and save yourself $150. I really love that ballet nude color. Better believe I'm going to be spraying myself down with that Neutrogena DIY spray tan to pull it off. If only I could rock those leather pants with those toothpick legs….moving on,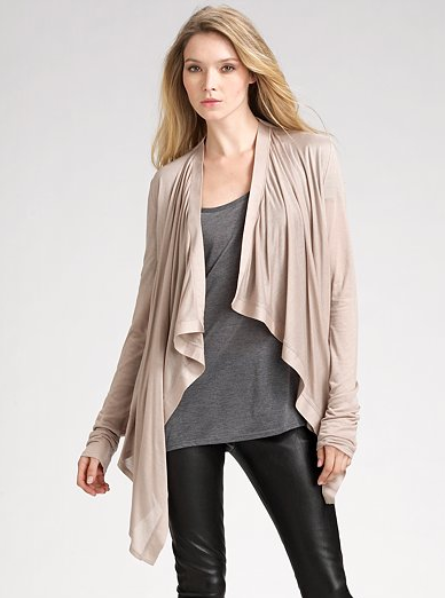 A blurry sequin
Vince
tank. Sorry for this pooooor quality. It's really a clearance item online now too. Hence the bad photo. Sequins are really hot right now. And they scare me.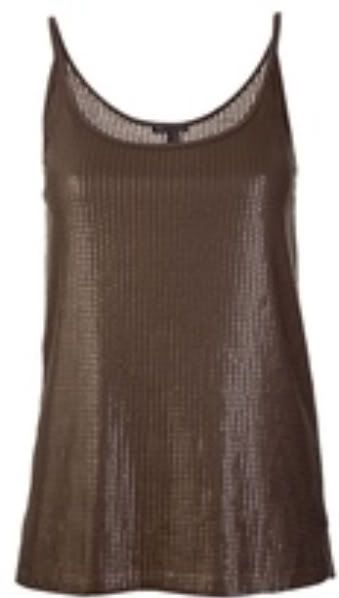 Even my 2nd grade dance recital didn't even have that bad of a costume. But this shirt is very doable. Under a tuxedo jacket! With skinny black pants! LOVE. For the record, it's dull sequins. I love that. Understated. I don't really buy dress up clothes anymore other than dresses, which has started to annoy me when I need something to wear out at night. This fits the bill.
I want to look like
her
. On her shinny is good. Ok, some sequins are really cool.
This last one is my favorite. Well, second favorite, after the leather jacket.
A cashmere slouchy shirt
. It's kinda 80's. But I could hardly take it off to leave the store. I got it in black. Wearing a cashmere shirt – not sweater – is heaven on earth. To save $150 on this one is SO worth 30 minutes of rifling and 30 minutes of trying.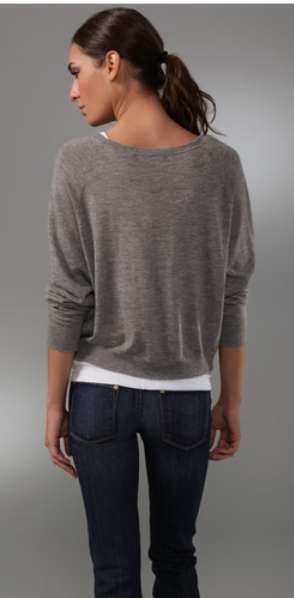 That's all folks. I have stashed away a few other little secret buys for this fall, but it's time to hit the hay. I can't share all my secrets! Tonight I'm thanking the Lord for my lucky finds and for the fact that my husband doesn't read this blog!