A
few friends
came over for a late afternoon visit and toddy a couple of nights ago, this is what I served.
I served mine in
stemless glasses (from Ikea, at $2.99 a pop, you don't cry when one breaks and the whole neighborhood can have a real glass) garnished with pineapple and mint. Now, although Elderflower French Liqueur might sound fancy and special, the real kicker was the ice. Ice can make or break a drink. Over our second or third one of these puppies we had a hilarious, long discussion about how ice is so very important to us southerners. We melt away most of the year, we rely heavily on the ice that cools down our drinks.
I picked up my ice at Sonic. You can get it through the drive through. It's like $2.52 for a 10lb bag. Yea yea, it's kind of embarrassing to serve such a beautiful drink on Sonic ice. I have no shame in spilling my little secret. This ice is THE BEST. It's small, crushed, it melts slower and it crunches so nicely.
PS. The bottle and packaging of St. Germain is a design junkie's dream. Navy blue is the classiest color. After obsessing over this box, I want to my house to be ecru, seafoam green, gold and navy blue.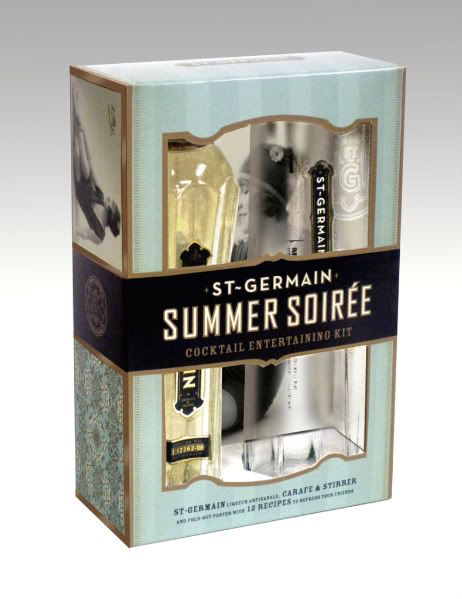 What's your go-to summer sip?