Let me tell you a little story. My brother in-law Chris lives in Dubai. He's engaged to a sweet Kiwi girl named El, short for Eleanor. They are getting married in El's home town in the Hawkes Bay region (east coast of New Zealand) this coming March. We're super excited about the wedding. El has a huge family. One of her thousands of cousins is this guy named Ben. Ben makes this SUPER cool hand-made wallpaper in
Martinborough
, New Zealand. His wife Helen is a wine maker, and now also a wallpaper maker. Some of New Zealand's best wines come from Martinborough. Just a little FYI. Anyway, back to the point, Ben & Helen's company is called
Paper Hands
.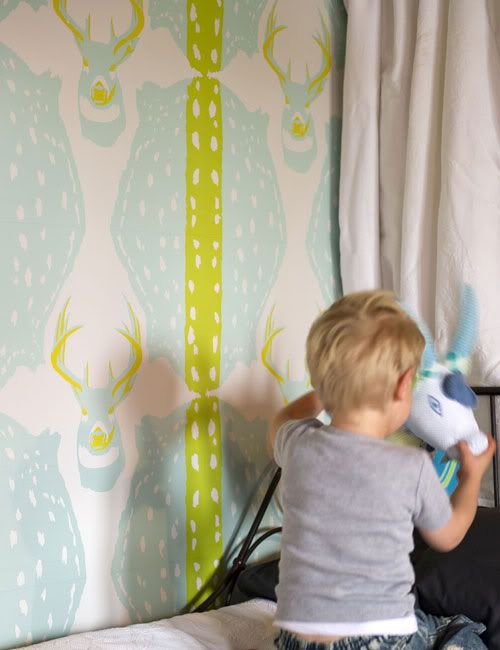 I really love that 'Oh Deer' pattern in the blue/green. The brown one would go seemingly well in Texas.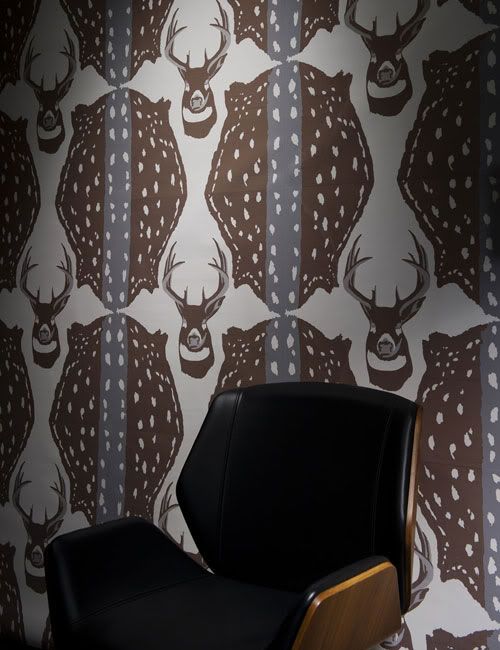 I like that other one called 'Vices' too. Although it looks like a pretty botanical, it's really sketches of substances: juniper, hops, coffee, tobacco and cocaine. Kinda sassy huh? You'd never know.
Do you like these? If you can't live without one of them I'm sure I can order some for you. I think they are pretty rad. A little shout out to El's mum, Marion, for informing me about the one and only hand made wallpaper company in New Zealand. Thanks Marion! Ben, we'll meet in March at the wedding and talk wallpaper and all things interior design over a nice Martinborough Pinot!