subscribe
blog categories
Out with the old, In with the…Old.
Tuesday, February 15th, 2011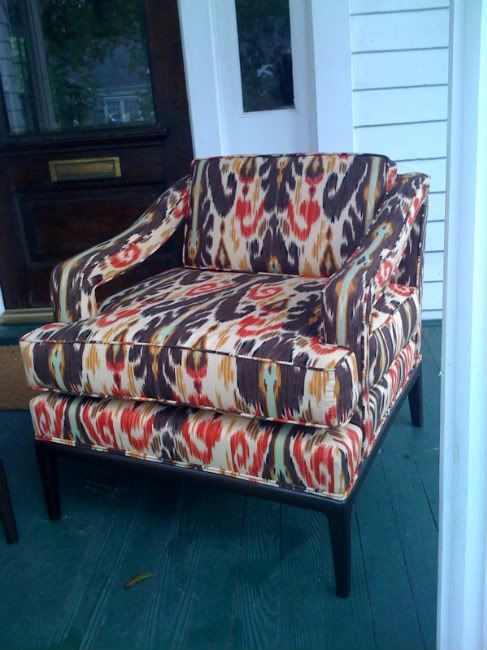 Remember my dumpster chairs? They have moved homes this week. I grew up moving. I know what it's like. Change is good, people can adapt to change well, better than you think. You learn and grow when you experience change. Which is why I'm not going to get all hung up and emotional about letting these chairs go, although Sally said I looked like I was about to cry right after the lady said, "I'll take 'em." I honestly didn't expect anyone to buy them. But I'm glad someone else was as fond of them as I was. Furniture likes change too, I'm sure these dumpster chairs are so sick of me bloggin' about them. Anyway, moral of the story, a lovely lawyer is getting some pretty cool new office chairs, and some super cool lucite nesting tables to go in between.
So, after this weekend I have some big holes in my living room. Sure enough, not even 24 hrs after our sale ended, my girl Sally was hittin' the shops again. She sent me pics of these. I nabbed em up. I'm thinking purple. Or chartreuse plaid. Or something wild. Let the fun begin, again!