I started wearing Annick Goutal perfumes when I lived in Paris back in '04. When the one I wore for years, Des Lys, became discontinued, I was devastated. I couldn't even bring myself to wear anything else for months. I mourned. I've gone perfumeless since last fall when the last drop of my 3rd bottle of Des Lys had been sprayed. The empty bottle still sits on my vanity.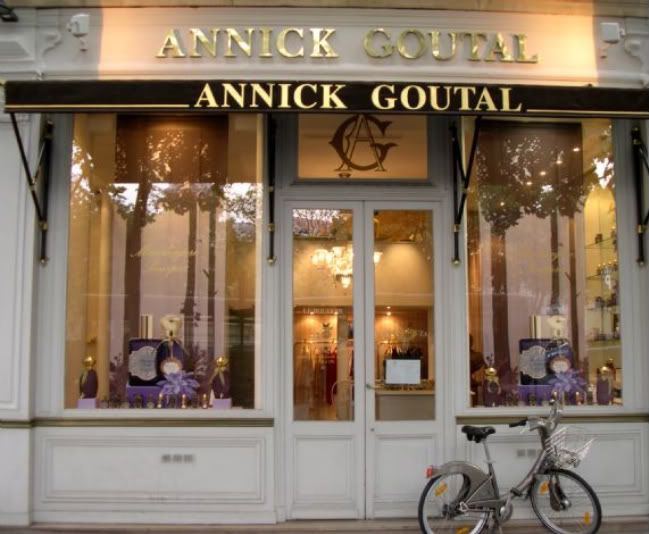 I'm going to Paris in a couple of weeks, I had planned on hitting up the Annick Goutal boutique in St. Germain to finally select a new scent. It's about time. But the last two times I've popped into Anthropologie I eyed this new bottle. That robins egg blue had me intrigued. Anthro's Annick selection is pretty small, they only have one or two scents, and they are a bit over priced. But I couldn't resist
Ninfeo Mio
: Citrus, Green, Woody (Essences of Italian lemon, citron, petitgrain and bitter orange, galbanum extract, lentisque absolute, fig leaf, lemon tree wood)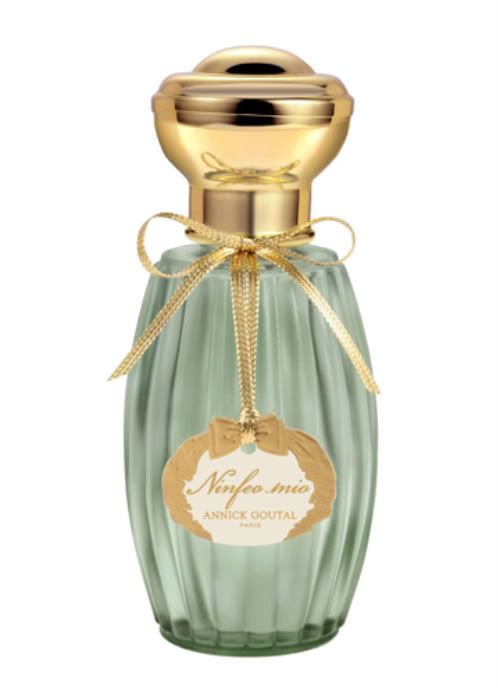 I will still probably pop in Annick Goutal in Paris…just in case they're hiding something over there that isn't available over here!