How To Design A Teeny Tiny Yet Crazy Stylish Nursery
by Erin Lepperd for Style Me Pretty Living | May 30, 2016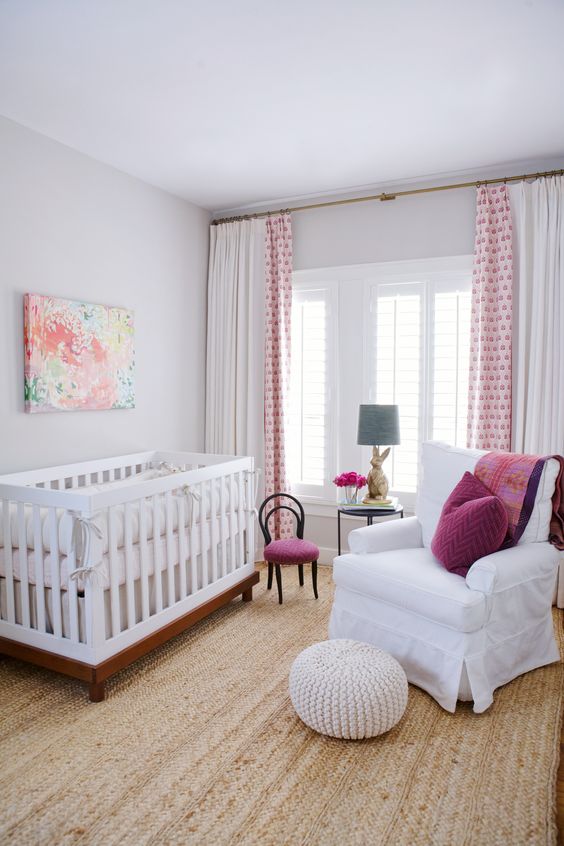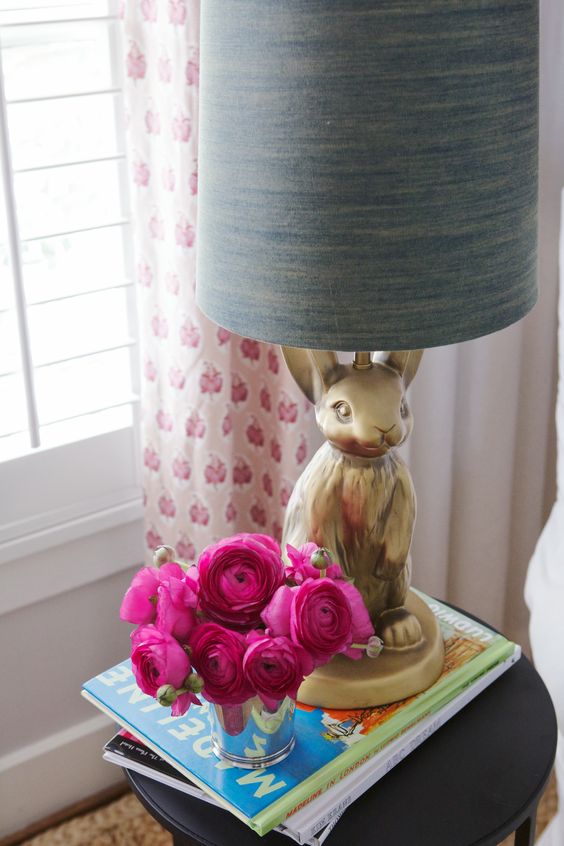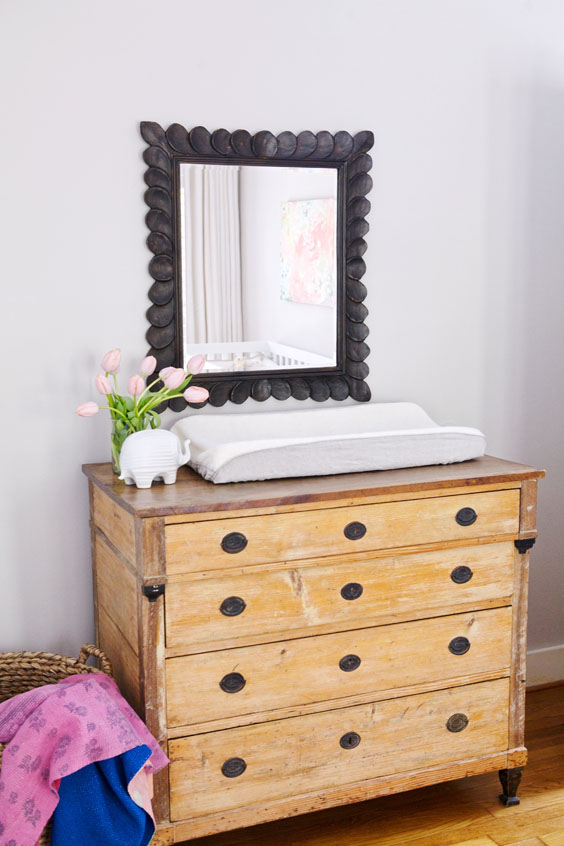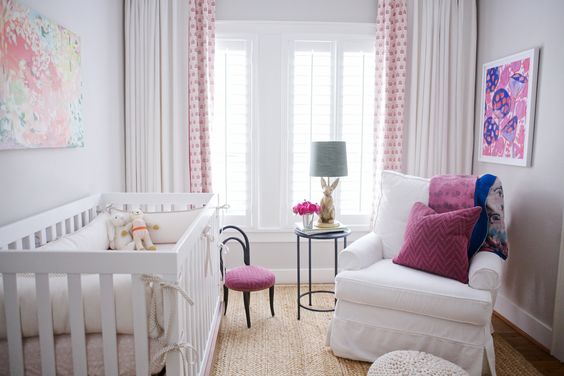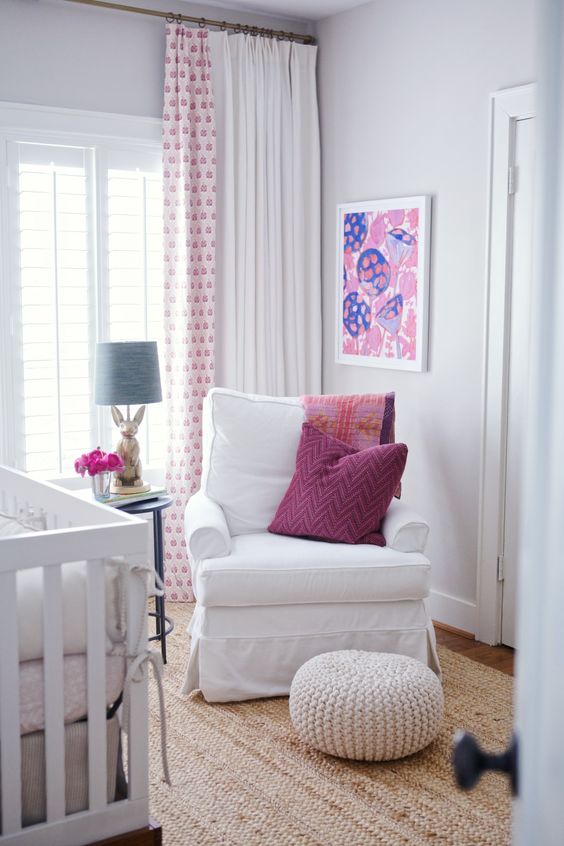 This adorable nursery is the living proof that sometimes really stylish, insanely cute spaces come in small packages. Designer Meg Lonergan had two goals in mind while designing the room…not too girly and not too babyish. The result is a chic mix of designer pieces and store bought details that make for one of the most stylish nurseries in all the land.
Designer Meg Lonergan worked with a close friend on this nursery design as they were pregnant at the same time. In a historic 1920s home, they created a classic, timeless space that didn't feel to 'girly' or 'baby.'
Lonergan sourced catalogue items, like the lamp from Pottery Barn, paired with custom touches, like the Raoul Textiles drapes and added an antique dresser as the changing table and art by Lulu DK. The result is a warm and cheery room.