VIYET Designer Profile: Meg Lonergan
by VIYET

MEG LESUEUR LONERGAN, ONE OF HOUSTON'S MOST IN-DEMAND DESIGNERS, STAYS TRUE TO SOUTHERN ELEGANCE, TRADITION, AND HISTORY WHILE REFLECTING HER MULTI-CULTURAL EXPOSURE. LONERGAN MIXES THE OLD WITH THE NEW, THE CLASSIC WITH THE INVENTIVE, FINE ANTIQUES WITH FLEA MARKET FINDS, AND ECLECTIC WITH TRADITIONAL.
What inspired this career path for you? 
I was always excited and intrigued by homes, furniture, decorating, and seeing the way people live. As a young child, I really cared about how my bedroom looked, what color was on my walls, what fabrics were mixed on my bedding, and always enjoyed "playing house". As I grew older, I continued to love changing and decorating my own homes and spaces, which eventually turned into a career for me.
What is your go-to source for inspiration? 
Travel has always been the easiest way for me to get inspired and to see fresh new ideas — I love to stalk trendy restaurant bathrooms, visit museums and art galleries, and pay attention to the runway. In fashion, color combinations, the use of fabrics, and the way certain shoes/purses are embellished always give me new ideas. It's so tied in with interiors.
Tell us about your creative process. 
I always like to start with one important piece in each space. It might be a piece of art, a family heirloom, a rug, an important fabric — something that anchors the space and is our jumping off point. From there, we pull images of what we imagine the space could be, and that also helps our clients step inside our minds and see what we can visualize. I also have folders of saved "favorites" — images of furniture/lighting/artists that I have never used but would love to use in a space. Whenever we start a project, I dig through those files and try to incorporate some of those things. Not every home/client/room calls for all the different styles I like, but hopefully one day I'll be able to use it all! For example, we just specified a matte black kitchen faucet in a modern European kitchen and I'm so excited about it!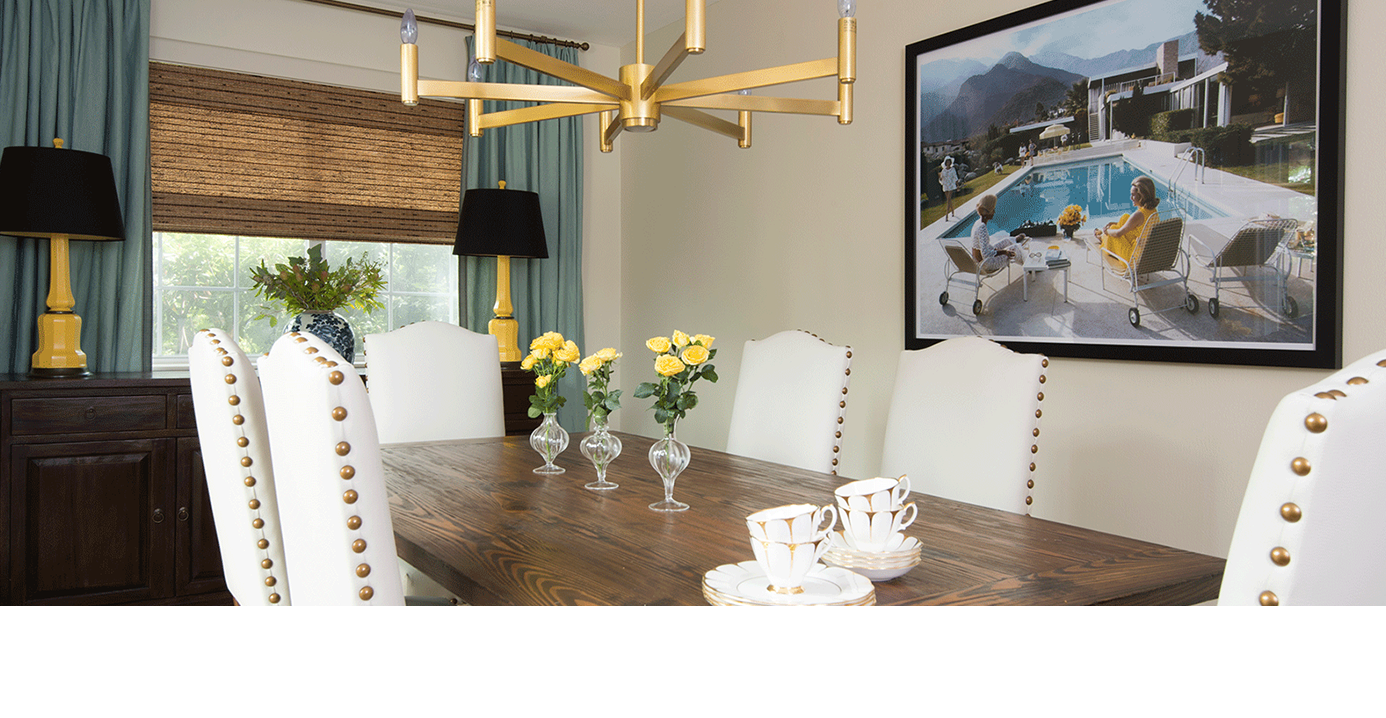 Describe your style in 6 words or less. 
Colorful, Southern, Eclectic, Layered, Timeless, and Versatile
What's a staple in your tool kit? 
Scissors — I'm always snipping foliage out of the yard as props for photo shoots and installations!
Who do you look up to in the design world? 
Ben Pentreath, Vicente Wolfe, my friend and local Houston designer Aaron Rambo.
If you could design a space for anyone, what kind of space and for whom would it be? 
My biggest design fantasy is custom building a modern beach house for our family in New Zealand. I also think it would be so much fun to do a small boutique hotel — I think doing one in New Orleans would be the most fun!
Tell us your favorite design-related word, phrase, or quote. 
I think it was Miles Redd that was quoted as saying, "buy the best and cry once". That is so, so true. It's painful at first to pull the trigger on nice things, but you never end up regretting getting the best.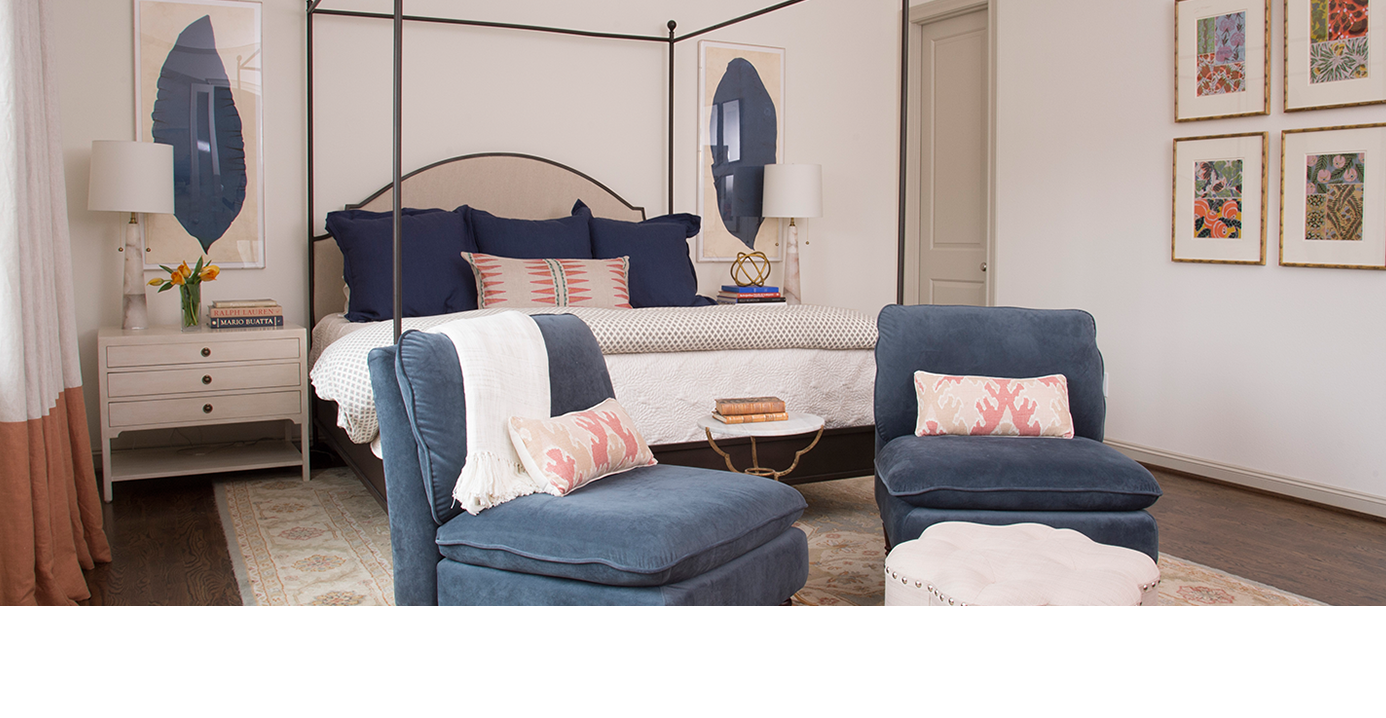 Which design blog, website, TV show, or magazine would you be lost without? 
It's a tie between Pinterest and 1st I love having access to the entire world for fine furniture, lighting, and art! We've bought pieces from everywhere through our 1st dibs research!
If you are consigning: Share a little bit about the pieces you're consigning on Viyet, e.g., do any have unique back stories, in what kind of space do you hope they end up, etc.? 
I have an antique French daybed listed, which I originally bought for my daughter's room. I was going to split the footboard and headboard and make two headboards for twin beds. However, I decided her room needed more pattern, so I found a pair I could reupholster instead. I still adore this one, which could be used as a single bed, a daybed in a living room, or split into two twin beds! So many options!
What do you love about Viyet? 
I love that there are so many new contemporary pieces available, not everything is old or vintage. It's nice to be able to source new items at a discounted price.