I have some exciting news to share… I'll be participating in the upcoming Fall market at the Decorative Center of Houston!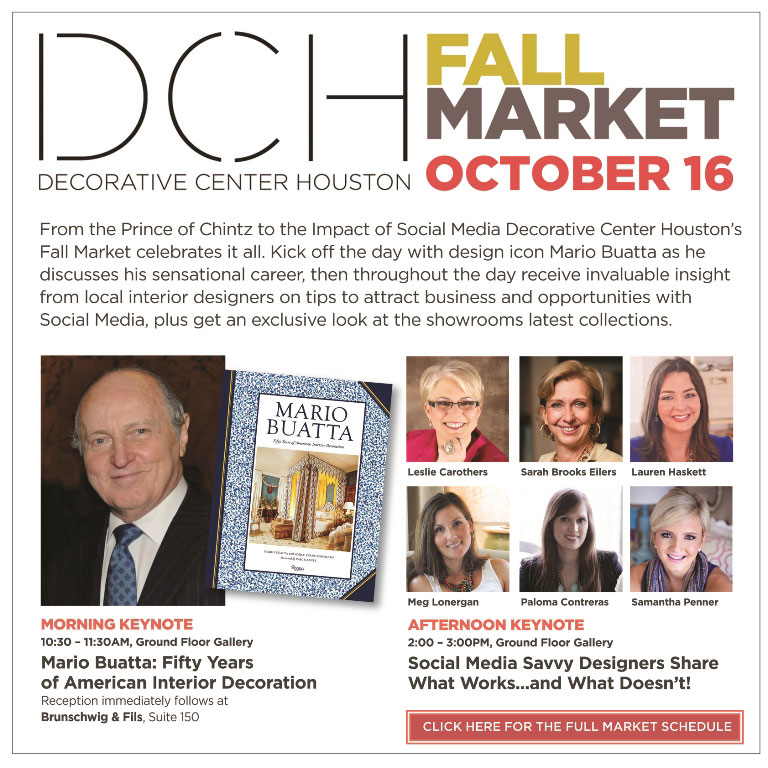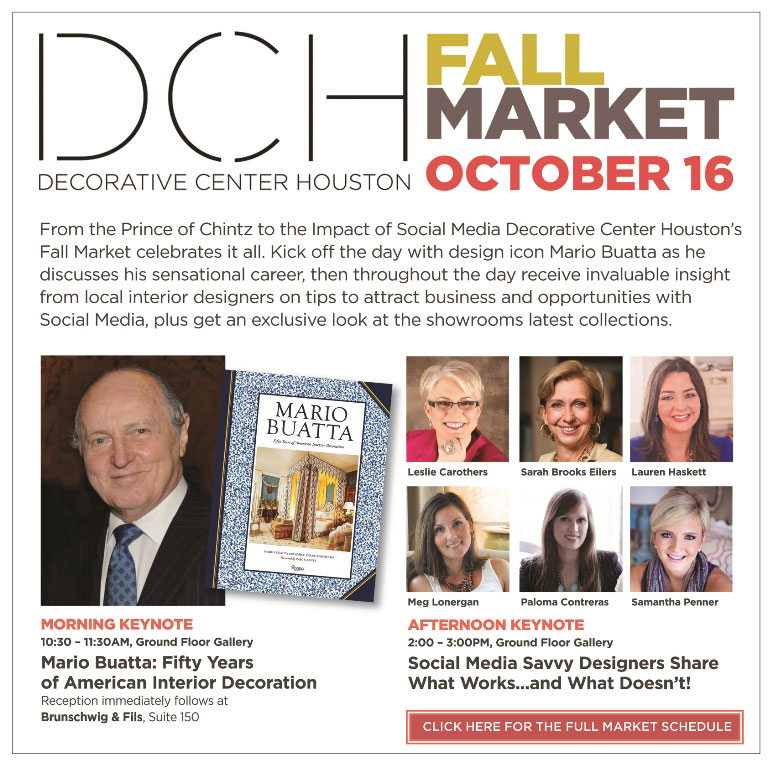 On Wednesday, October 16th at 2pm I'll be speaking on a panel as a part of the afternoon's key note all about using Social Media in your business. Social Media maven Leslie Carothers will be leading our discussion, and I'll be joined by fellow designers Paloma Contreras of Paloma Contreras Design and  La Dolce Vita Blog, Lauren Haskett of Lauren Haskett Fine Design and Material Girls, Samantha Penner of Peak of Tres Chic and Sarah Eilers of Lucas Eilers Design Associates.
If you are in town and interested, please join us! We will be sharing lots of tips about what has and hasn't worked for us in regards to the many uses of social media! For more information, go here.