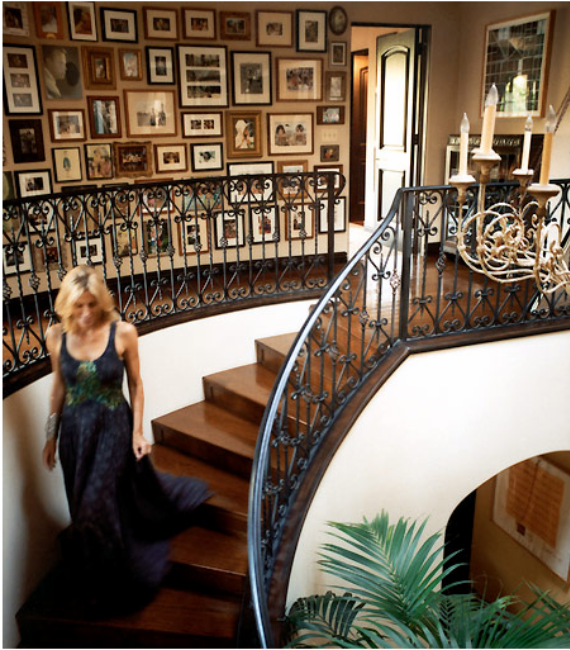 This is like a museum for your family. I love it. Love it. Love it.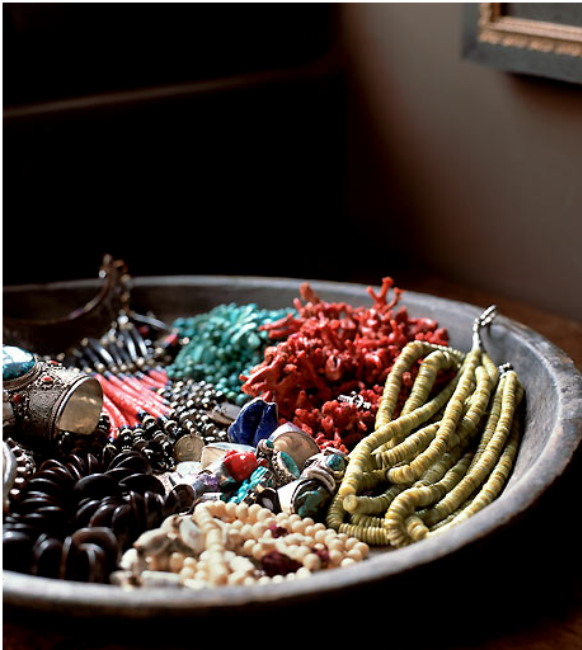 These ethnic jewels make me happy. I want to dig around in that bowl and find some treasures.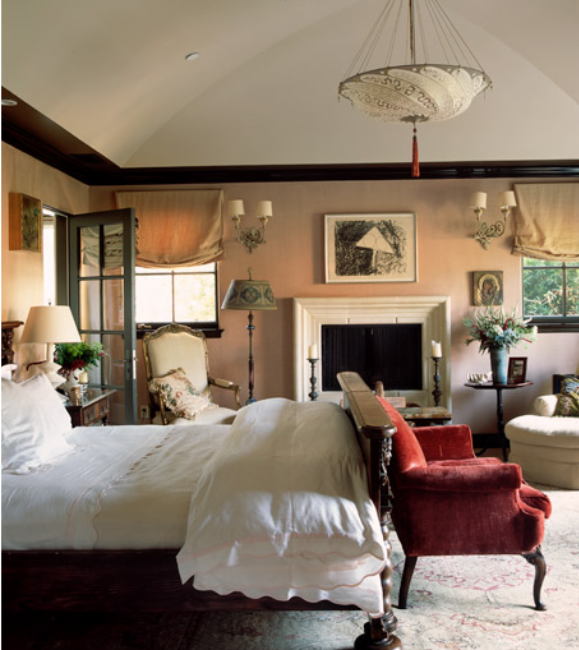 Such a cozy bedroom.
Katie Leede. You rock. I have some sampling of her bad ass fabrics if you're interested in seeing any, email me. I love her color, texture, organic and little ethnic edge.
In other news. I'll be traveling to Dallas for market over the next couple of days. I'm kinda dreading the insanity and all the STUFF. Too much stuff. Just as I've been cleaning out my whole house, pantry, office, closets, car and getting rid of stuff. But I'm looking forward to spending time with my partner in crime, my mama Miss Mendi. Some QT will be nice. Plus there are some great lines out there that I'm dying to see, touch, sit in and judge in real life. I'll try to blog, can you blog from an ipad? Dumb ass question right? I'm sure you can. Duh, Steve Jobs would totally incourage blogging from ipads. I'll leave you for now to go work on making one of those gallery walls. After seeing this picture I want to quadruple mine.