1. A large, dynamic piece of art is our favorite way to decorate above a mantle.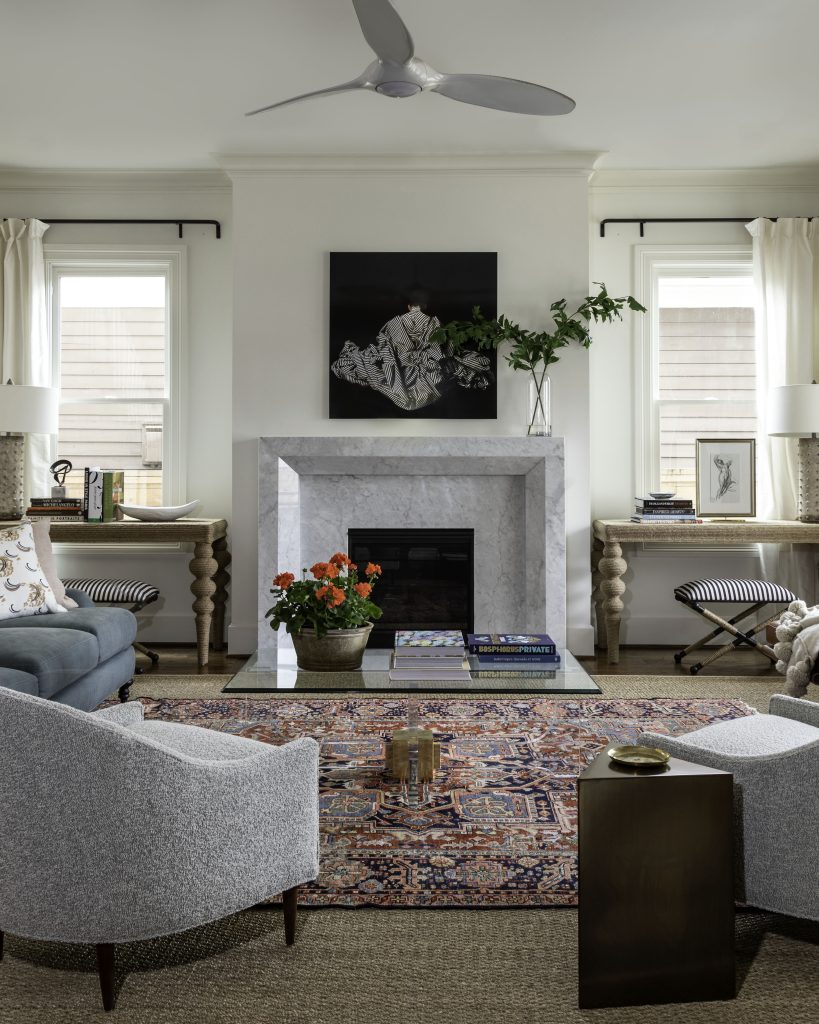 2. Incorporate sculptural elements such as vases, candlesticks, or other decorative objects to add texture and visual interest to the space, creating a cohesive and balanced look.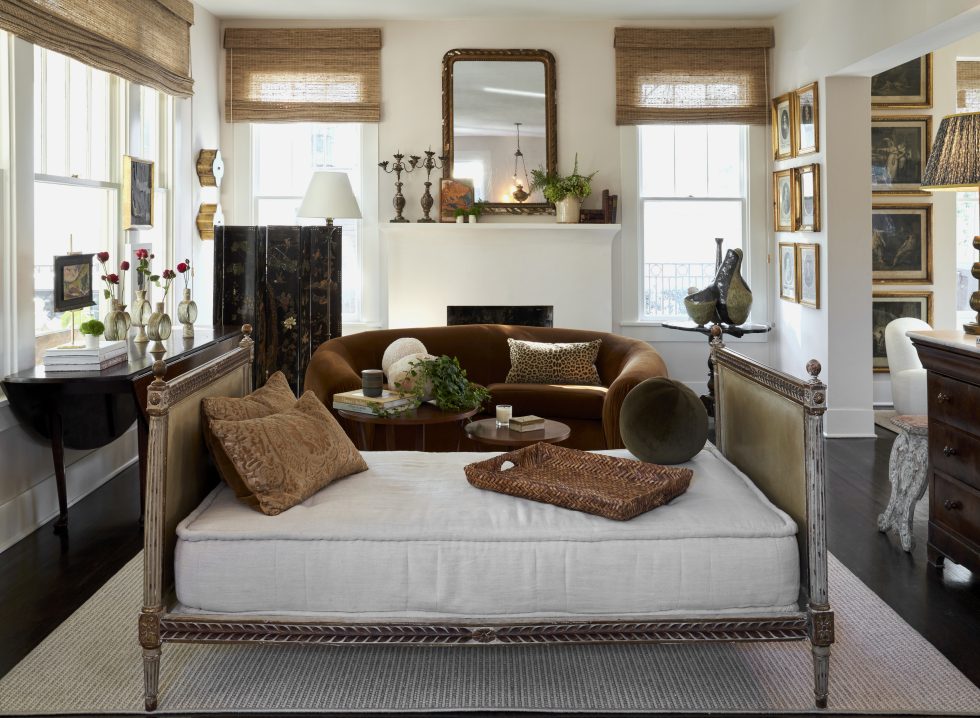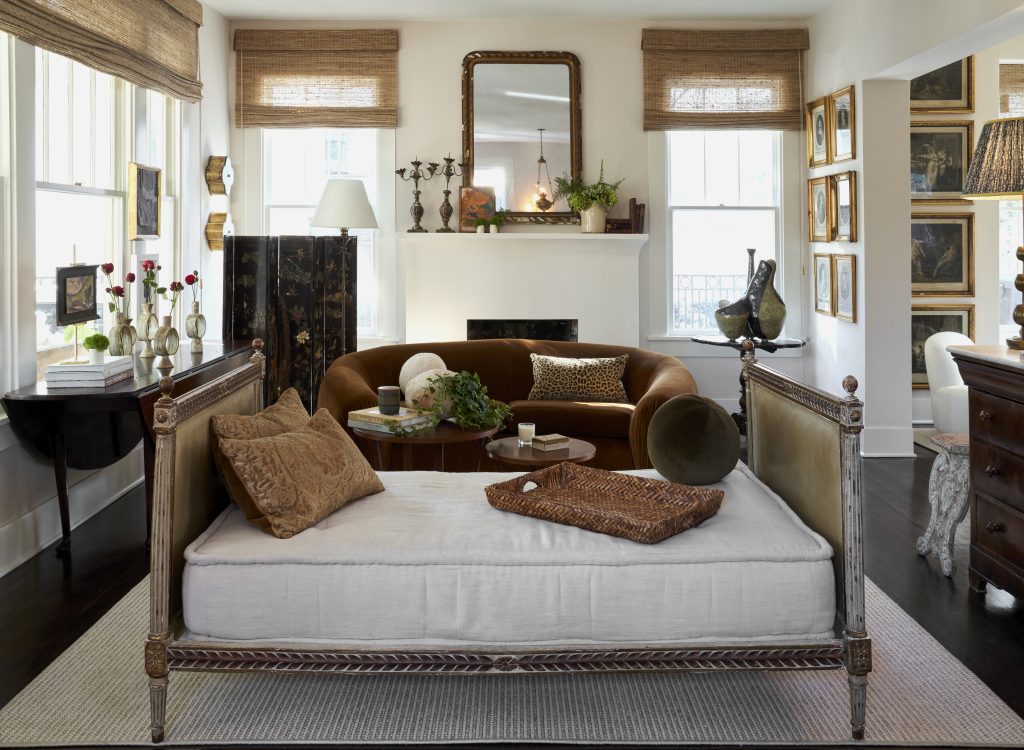 3. Flanking sconces are a surefire way to elevate a fireplace. We love how these have the same feel as the chandelier and bring an old world feel to the room.